Business IP traffic is growing at a CAGR of 23%, with Cisco predicting it will total over 63 Exabytes (EB) per month by 2022 as more applications move to the cloud and new online services compete for attention.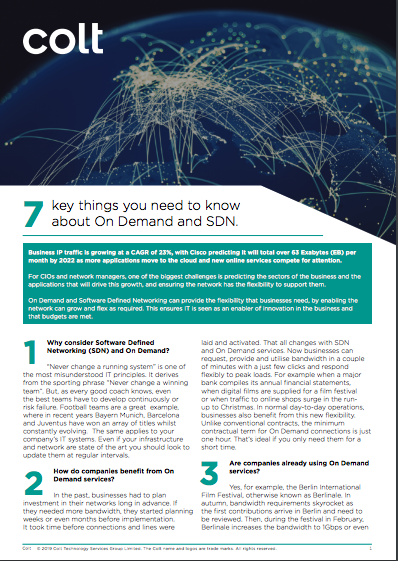 For CIOs and network managers, one of the biggest challenges is predicting the sectors of the business and the applications that will drive this growth, and ensuring the network has the flexibility to support them.
Read our guide on the 7 key things you need to know about On Demand and SDN.