London, 19th February 2013: Colt Technology Services has today announced that its fully integrated Unified Communications (UC) services are now available in 13 countries across Europe. Enterprises can benefit from hosted voice, communication and collaboration services, backed up with an end-to-end service level agreement (SLA), for an all-inclusive flat monthly fee.
Colt's hosted Unified Communications services provide alternative ways to communicate that help people deal with the email overload that inhibits productivity in the enterprise today. Employees can navigate easily between messaging, voice, conferencing and sharing tools which provide rapid ways of communicating with their colleagues. The applications can be accessed from mobile or desktop device, supporting the growing demand for mobile working and BYOD in the workplace.
Colt's integrated UC offering is a full suite of managed, cloud-based, communication and collaboration services featuring enterprise applications from market-leading vendors including Microsoft and Cisco. Hosted in Colt's secure datacentres on a virtualised computing platform, IT departments can benefit from guaranteed high availability and rapid provisioning via a self-service portal, making the service easy to manage and scale in line with business requirements. The per-person pricing model provides the business with cost control and a level of transparency previously unavailable.
Hugo Harber, Portfolio Director, Colt, says "For CIOs, a major barrier to UC adoption has been the lack of understanding of the business benefits, making it hard to argue the case for replacing expensive PBX and telephony equipment. The difficulty of then integrating collaboration tools with existing systems, and employing a team with the wide-ranging skills to maintain the services, has delayed the uptake of UC further. Colt's suite of applications, hosted in our own secure datacentres and combined with our closely integrated voice and data network services, removes those barriers and means that enterprises can benefit from the business transformation potential of UC, while still reducing both capex and opex costs."
Harber concludes: "Driven by internal pressures to keep costs low, CIOs are moving away from do-it-yourself models and demanding flexible, reliable services from providers who truly understand their business needs. Our hosted UC service delivers instant cost savings with cost per user seating and also provides a guaranteed user experience across Europe with local language, in country expertise where our customers need it. This means that the CIO can concentrate on providing services that meet the business demands rather than just managing IT."
Unified Communications resources
Colt's unified communications customers include:
About Colt's UC solution
Colt's complete suite of hosted communication and collaboration applications are integrated with its highly-resilient, wholly-owned, voice and data network to deliver seamless, consistent, end-to-end Unified Communications solutions to enterprises across 13 European countries. The ability to own, operate and control the infrastructure and services means that Colt is able to provide an end-to-end Service Level Agreement (SLA), ensuring a consistent, high quality user experience across the entire solution and all locations. The full set of flexibly priced hosted Unified Communications services is available now.
About Colt
Colt is the information delivery platform, enabling its customers to deliver, share, process and store their vital business information. An established leader in delivering integrated computing and network services to major organisations, midsized businesses and wholesale customers, Colt operates a 22-country, 43,000km network that includes metropolitan area networks in 39 major European cities with direct fibre connections into 18,000 buildings and 20 carrier neutral Colt data centres.
In 2010, the Colt Data Centre Services business was launched to deliver innovative high quality data centre solutions at a Colt or customer site. Our Innovative data centres are rapid to deploy, flexible and highly efficient.
In addition to its direct sales capability, Colt has four indirect channels to market; Agent, Franchise, Distributor and Wholesale which includes Carriers, Service Providers, VARs and Voice Resellers.
Colt is listed on the London Stock Exchange (COLT).
For more information, please contact:
Press contacts
Colt, François d'Essertaux
DDI: +44(0)20 7863 2953
Mobile: +44 (0) 7538 095 485
Email: francois.dessertaux@colt.net
Weber Shandwick, Tim Focas
DDI: +44 (0)207 067 0532
Mobile : +44 (0)783 5517 004
Email: tim.focas@webershandwick.com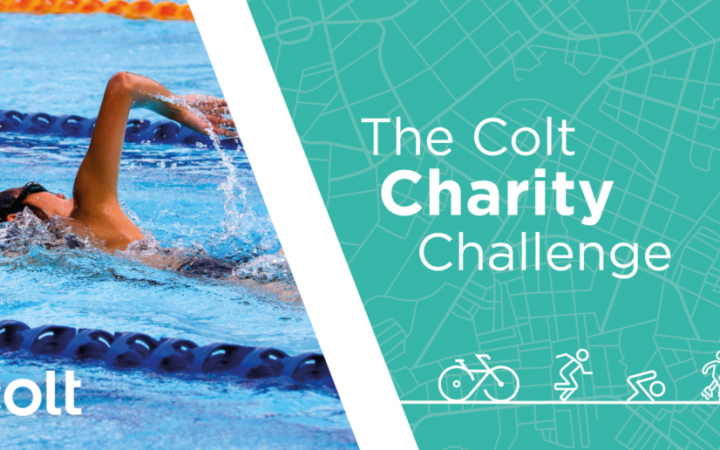 For eight consecutive years, we have organised and hosted the Colt Charity Bike Ride. An annual event, where ...
Continue Reading

→
Home ❯ Colt Technology News ❯ Colt delivers hosted Unified Communications services Click here to see the Colt ...
Continue Reading

→
Connectivity is key to a successful cloud experience and that's why we're working closer than ever with leading ...
Continue Reading

→