Born in Pennsylvania, USA in 1953, Carl Grivner served in the United States Marine Corps before starting his career at IBM. After nine years at IBM, Grivner moved to the telecommunications and networking industry. He has spent many years engaged in the world of international business, specifically in Europe and the Asia-Pacific region. He left his position as the CEO of Pacnet, Singapore's largest telecom, to take over as CEO of Colt Technology Services in January of 2016.
Carl Grivner appears in Weekly BCN – Differences between Asia and Europe: "The Way the Markets Grow"
Colt is significantly increasing its investment in the APAC region, starting with Japan. A new large-scale data centre (DC) in the Tokyo metro area is slated to open by the end of next year, and connectivity between Tokyo and the Kansai region are undergoing a massive expansion. These infrastructure investments are being made to further strengthen the company's ability to serve customers transitioning to the cloud, and to accelerate its foray into the Chinese market. Colt has set its sights on doubling its APAC customer base over the next few years. To get more insight into the company's vision, we spoke with Carl Grivner, CEO of Colt Technology Services.
"Coal and Potatoes"
BCN: Let's start with a quick overview of Colt. You're headquartered in London. You're a very unique business in that you own and operate both your networks and data centres. Can you give a brief description of what Colt is and what it does?
CG: Colt operates 29 DCs around the world, and serves about 24,000 office buildings and 600 other DCs with direct connections to our fibre-optic network. One of our biggest strengths, as you pointed out, is that our staff of about 5,000 employees operates both our DCs and our networks. Besides our main headquarters in London, we have bases of operation across Europe, North America, and now the APAC region. Put a different way, the areas we serve span over 20 different languages. We offer support in the native languages of nearly all our major customers across the globe.
BCN: Mr. Grivner, you took the helm of Colt as its new CEO at the beginning of this year, but you hail from the United States, not the United Kingdom. Can you talk a little bit about your birthplace and career thus far?
CG: Sure! I was born in Pennsylvania, which is in the northeast. I lived there until I graduated from college and enlisted in the United States Marine Corps. I completed four years of service, then worked at IBM doing programming for the next nine years. After that, I shifted to the telecommunications industry and started building my career there. I've spent most of the last 25 years in managerial and executive positions in international business.
BCN: No wonder you look so fit! By the way, what is Pennsylvania known for?
CG: I'm 197cm tall, so I'll give you that, but contrary to popular belief, being a Marine doesn't make you any taller. As far as Pennsylvania goes, I guess it'd have to be coal, or steel…
BCN: Anything edible?
CG: Oh, our potatoes are pretty famous. Personally, I prefer Singaporean chicken and rice. I'd definitely recommend it to anyone travelling there. I've been to many of the major cities all over the region, including in Japan. I've spent time living in some of them, as well. This area of the world holds a lot of great memories for me.
I'm getting a little off topic here, but one of my previous positions involved creating and working for a joint venture in China. Now, with my height and build, most people look at me as someone who can hold his liquor. The thing is, I actually have a really low tolerance. So, when I'd go out to eat with my Chinese friends or clients, there would be times when they'd order much more alcohol than I could ever hope to drink. While I appreciated the gesture, I couldn't help but feel bad when I inevitably disappointed them.
(laughs)
On the Opening of the 2nd Inzai DC
BCN: Your increased investment in Japan includes a new DC in Inzai, Chiba, set to begin operating by the end of 2017.
CG: It's much more than a DC. Over the next year or so, we're going to increase our points of network presence in the Tokyo and Kansai areas by 50%, and increase our communication capacity tenfold. We're putting in redundant backbone networks between the two areas, and adding a fourth undersea cable relay. These investments are going to take our reliability to the next level
Now, the new building at the Inzai DC will have a power capacity of 15 megawatts, which is enough power to run 2,500 racks. But even after it's built, we'll still have enough space on the land there to build two more facilities. The way Colt does business, we don't stop at building large-capacity DCs and networks. We lay physical network routes to the office buildings of our major customers. Colt Japan was originally founded in 1999 as KVH. The next time you're walking around in Tokyo, pay close attention to the manhole covers in the streets. A lot of them still have the old KVH logo on them! Those are maintenance access points for our underground network cables.
Both Colt and KVH are/were child companies of the US-based Fidelity Investments. In 2014 our businesses were joined together under the Colt Group S.A. banner.
BCN: I get the impression that the European, Japanese, and APAC markets all differ quite a bit from one another.
CG: All the markets you mention are expanding. What differs is the way that they're growing. The main source of growth in Europe is migration to the cloud by industry giants like Microsoft, IBM, and Google. Technological innovation is driving the changing needs of Europe. But in the APAC region, it's demand for physical infrastructure, the networks and DCs. The explosive growth in data usage and the need for a supporting infrastructure is driving the APAC market.
BCN: So who are Colt's biggest rivals? Other DCs? Telecoms? Cloud service providers?
CG: They're simultaneously our rivals, our customers, and our partners.
BCN: Can you explain what you mean by that?
CG: Our company doesn't rely on any one data carrier in particular, which gives our users multiple options. They're free to pick the carrier that best suits their needs. There, the carrier is our partner. But in recent years, more and more of those carriers are providing DC services as well, which puts them in competition with us. Obviously, if the customer is within our service area, they can use us, and that's the ideal situation. Cloud service providers are some of our biggest customers, but when they have their own networks or DCs, the relationship does change somewhat. So as you can see, there are multiple players we deal with, and depending on the specific situation, we can end up either cooperating or competing.
Aspiring to Double the APAC Customer Base
BCN: Where do you see the DC and network business going from here?
CG: In the near-term, I see cloud services taking up an even larger share of our DC user base. The DC was founded on co-location and housing (building space and rack rental). As more and more traffic shifts to cloud-centric use, DCs and networks will have to adapt accordingly.
Colocation started out based on long-term contracts. With the cloud, you can partition things out minute-by-minute. Our job is to provide the exact IT resources needed at any particular moment. Therefore, we need to continue to expand infrastructure and networks to ensure they're flexible enough to support that job. Virtualization, of course, is the foundation of the cloud. We're also actively pursuing SDN (software-defined networking) technologies. Let's say I'm in Tokyo, for instance. I should be able to freely allocate IT and network resources to London or Singapore, or take them back for Tokyo to use. That kind of flexibility is one of the main tenets of the cloud era.
BCN: Earlier you implied that you haven't yet made enough inroads into China, the largest market in the APAC region. Why is that?
CG: I do admit that the pace of our expansion into China has been a bit slow up until now. We're still refining our list of potential partners in China and will continue doing so next year. But we'll be pursuing various business opportunities and joint ventures as early as 2018. The number of our European and Japanese customers who are entering the Chinese marketplace is also an impetus for us to deepen our involvement there as well.
BCN: I would imagine that it's tough to run any kind of internet business in China, given the restrictions the government places on internet usage.
CG: When in Rome, do as the Romans do, right? Look, there are regulations of some kind in every country. Having the know-how to work in different regulatory environments is a huge strength for a global player.
I've been in this business for a long time, and one thing I've learned is that "people" face similar problems no matter where you go. I place a lot of emphasis on listening to people. It can be a large undertaking because cultures and customs vary, but you need to strive to improve your ability to understand others. Going the extra mile to talk to just one more individual and really listening to them can mean the difference between failure and success. At the most, regulations are a technical issue.
BCN: What are your business goals for the APAC region?
CG: We're planning to invest hundreds of millions of dollars into this region in the coming years. Specifically, I want to double our current Asian customer base of about 2,200 companies.
Reading Between the Lines
There are actually very few companies that operate DC facilities and private networks on a worldwide scale that are independent and carrier-neutral. Colt is a major player in that small group. Equinix, Inc. often comes up as an example of a similar provider.
Other major public cloud vendors are proactively leveraging their international DCs/network infrastructures, and are in a position to provide backbone support for cloud services. Colt's CEO, Carl Grivner proclaimed, "Colt will be the glue that binds together countries and regions across the world." He also noted that Colt will adapt to the different regulations and business practices in their target markets so that users can freely deploy a multitude of different services. He concluded by saying Colt would be "a platform that connects people."
A Personal Look: Prized Possessions
Two of Colt CEO Carl Grivner's most treasured belongings are his globe and compass cufflinks. They were given to him by a close friend from Singapore as a reminder to "Help [him] maintain a global perspective, and not lose [his] way in the wide world of business."
Home ❯ Blogs ❯ Carl Grivner, Colt CEO, interviewed in Weekly BCN Octo Connected Forum Virtual meeting Colt ...
Continue Reading

→
How good is the customer experience (CX) from your critical suppliers? In our 2021 cloud research we found ...
Continue Reading

→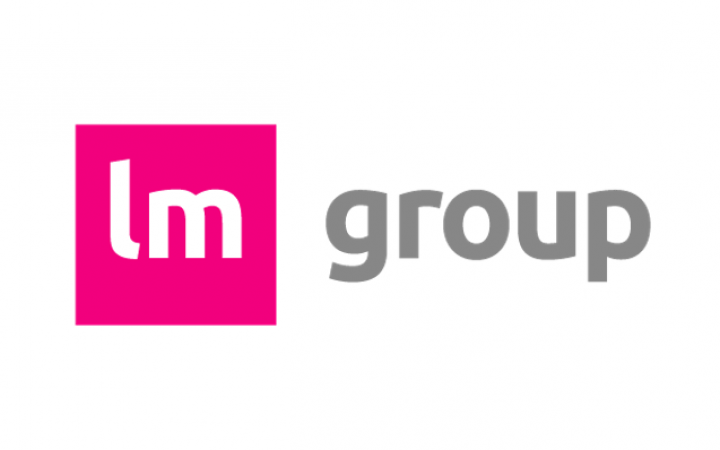 For a geographically distributed company, whose core business is based on electronic purchases and effective customer service, the ...
Continue Reading

→