What global firms are looking for in IT (part 5)
The article below is a translation of the original:
Doing It Right: What global enterprises are looking for in IT infrastructure (part 5)
Choosing a Data Center: Four types to watch out for (2/2)
In Japan, some 170 providers are currently operating data center services, and can be divided into 4 broad categories according to their main offerings: DC specialists, system integrators, regional data centers, and telecommunications carriers. Amid fierce competition, these providers are working to differentiate themselves from the competition. In the previous article, we looked at the specialists and the system integrators. This time, we'll delve into the regional data centers and telecommunications carriers.
Regional data centers
The majority of data centers in Japan are located in urban areas. However, outside the greater Tokyo metropolitan area, regional data centers have a significant presence. These DCs take advantage of characteristics that are unique to their respective regions, such as cold climate that is conducive to the construction of efficient cooling systems. Some of them are operated by providers incentivized by regional governments to branch out beyond Tokyo, while others are electric companies and regional companies operating as new enterprises.
These data centers attract various customers, including those outside their particular region. Many are also used by companies in Tokyo for the purposes of disaster readiness/recovery. Firsthand experience with earthquakes has led many companies to recognize the importance of storing data remotely and putting backup systems in place. Remote monitoring was not all that difficult even before the appearance of virtualization and automation technology, but these advances have further enhanced the convenience of remote system management.
One advantage of regional data centers is that users can expect usage costs to be lower than their urban counterparts. Moreover, when data centers are operated by infrastructure service providers such as utility companies, it tends to allay customer anxiety regarding power supply issues. However, many users feel that the lineup of services and flexibility are somewhat inferior to that offered by urban data centers like those in Tokyo. When remote operations hit a snag, an on-site visit becomes necessary.
Telecom
The majority of telecommunications carriers operate data center services. This is a practice that dates back to the internet's first days as a business medium. While an internet connection is a key requirement for data center usage today, in the early days of the internet, data centers were used as mail and web server hosts and ISPs. Telecoms operate and manage systems (communications equipment) 24 hours a day, avoiding service disruption with robust facilities (communications equipment buildings). Data centers require that same robustness, which means telecoms are especially suited to operating DCs. This category of service providers is characterized by its deployment of solutions such as network services, and the extensive range of services it is able to offer as a result of long experience. Unlike system integrators, telecommunications carriers cannot be expected to carry out operations including applications, but they are ideal when only centralized outsourcing of the infrastructure is required. However, because the services are being provided by a telecom, users are often limited to that carrier's communications services. In other words, this option is not carrier-neutral. Since the range of usable communications services is restricted, caution is needed. There are exceptions, however. Colt Technology Services Co., Ltd., for example, does not require companies to use their network services. This does away with the disadvantage of carrier restrictions, and companies can leverage the strengths that only a telecom provider can offer.
Summary
This concludes our two-part overview of the four categories of data centers, as classified by their main offerings. Identifying the offerings of each type should help your company select the best data center for your purposes. Clarify your needs and the choice should come naturally.
Connectivity to support multi-cloud deployment and hubs in Europe, Asia and the US Paris, 21 September 2021 – ...
Continue Reading

→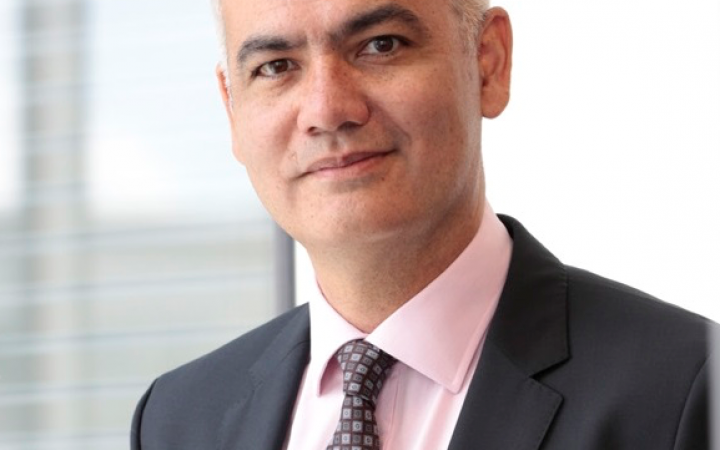 EVP Sales, Marketing and Customer Relationship Management and Chief of Staff to the CEO complete ELT London, UK, ...
Continue Reading

→
Home ❯ Colt Technology News ❯ What global firms are looking for in IT (part 5) Meet Colt ...
Continue Reading

→