What global firms are looking for in IT (part 7)
The article below is a translation of the original:
Doing It Right: What global enterprises are looking for in IT infrastructure (part 7)
Choosing a Data Center: Usage Cases
When choosing a data center, it is important to accurately define what it is you are seeking. Data center providers each have their own individual strengths and unless these match your business requirements, you will be unable to make effective use of the DC. In making your choice, you should first assess the characteristics and positioning of DC systems and narrow down which ones are essential to your goals.
What follows here is a set of case studies of data center users, highlighting key differentiators for DCs according to the type of systems housed. We hope you will find this information useful in determining your needs and choices.
1. Connectivity and operability go hand-in-hand for in-house enterprise systems.
A few years ago, many enterprises were reluctant to place both their trust and in-house systems in the public cloud. But these days, enterprises staying out of the cloud are in the minority. The cost-effectiveness of the cloud shines when system extensibility is required or when systems carry frequently fluctuating loads. However, if your required compute capacity is relatively constant, creating your own private cloud with data center hosting may often be more beneficial. Enterprises have taken these factors into consideration and adopted hybrid cloud solutions which use a mix of cloud and DC services. In this case, DCs that enable public cloud connectivity – especially dedicated connectivity – are ideal. Since, in the case of in-house systems, deployment of a dedicated network across multiple sites is common, the associated network services also deserve a closer look.
Generally, data centers owned and operated by telecommunications carriers offer a full range of services. It should be noted, however, that use of these other services is sometimes restricted. This is because in-house systems often require redundant network configuration to avoid line – and therefore, service – disruption, which may be difficult for enterprises hosting with DCs that restrict carrier diversity.
IT managers tend to also make use of public cloud and DCs as a cost-saving measure. Something to watch out for in this regard is the cost of onsite services. If local support provided by the DC is limited, the manager may have no choice but to pay and dispatch personnel to do on-site work. Since any off-hours work and the like will necessitate further unforeseen operational costs, one needs to be aware of available support provided by prospective host DCs.
2. Content service providers and the need for internet exchange connectivity, power capacity, and high-grade facilities
For content service providers, internet connectivity is obviously important. Prerequisites include broadband, bandwidth to upstream providers, connectivity to secondary and tertiary distributaries. One common method is to opt for direct internet exchange connectivity in order to roll out large-scale services. Though this arrangement necessitates a more sophisticated operating system, it also has the advantage of enabling flexible traffic control. This setup allows the content service provider to link directly to the internet exchange through the DC circuitry alone, resulting in simple configuration. Some DCs do not house an actual IX, but provide connection to major IXes, making this a key point to confirm for content service providers before choosing a host.
In the content provision business, which deploys a large number of servers, the question of how to increase the degree of integration is crucial for lowering cost. Important data center specs to look for include the number of available racks, the power capacity, and rack capacity, especially with respect to one's own business requirements and systems. Often, service providers possess large quantities of equipment that cannot be mounted on a standard rack. Installation costs for custom equipment and service work can produce unpleasant cost surprises. Therefore, it is advisable to check specifications as far in advance as possible.
3. Mission-Critical Systems: Security and service deployment
Some systems demand a high level of security, such as financial or medical information systems, the first order of business is to determine the prospective data center's reliability, both in terms of equipment and facilities. All DCs endeavor to prevent unauthorized access, but related security systems should be independently operable and individually located. Many DCs provide extra security such as a dedicated cage for sets of racks that do not fill a whole room. It's prudent to check whether the data center you're considering provides such services and whether access control is consistent with your own company's requirements.
Another point to check is security awareness with respect to operations as well as equipment. Some data centers comply with global standards such as ISMS, PCI DSS, and other certifications. Some industries, like the financial sector for example, are responsible for the development of IT-specific audits such as those executed by the Financial Services Agency and the Bank of Japan in addition to guidelines on the safety and security of system operations issued by the Center for Financial Industry Information Systems (FISC). These provide another benchmark for determining a particular DC provider's reliability and past track record.
BCP considerations and disaster-readiness should also not be forgotten when choosing where you want your data center(s) to be. There is no such thing as absolute safety in terms of geographic DC location. Indeed, the only real solution is to deploy systems spread out across multiple DCs. Being able to do so through a single DC provider also enables one-stop backup. With major DC providers increasingly building points of presence across different geographies, it pays to know how wide an operator's global network footprint is.
4. Conclusion
This ends our three-part series on the data center features of each provider category, the points that differentiate DCs from each other, and essential characteristics to consider when housing different types of systems in a DC.
We hope that the presented usage examples have helped inform readers regarding data center strengths in relation to system type. Understanding the individual strengths of data centers is only part of the answer. In order to choose the optimal DC, one must be clear on what business goals are at stake. Once that has been determined, making the right DC choice becomes much clearer.
Connectivity to support multi-cloud deployment and hubs in Europe, Asia and the US Paris, 21 September 2021 – ...
Continue Reading

→
FinTech is continuing to grow at a record-breaking pace, particularly in the Latin America (LatAm) region, with Brazil ...
Continue Reading

→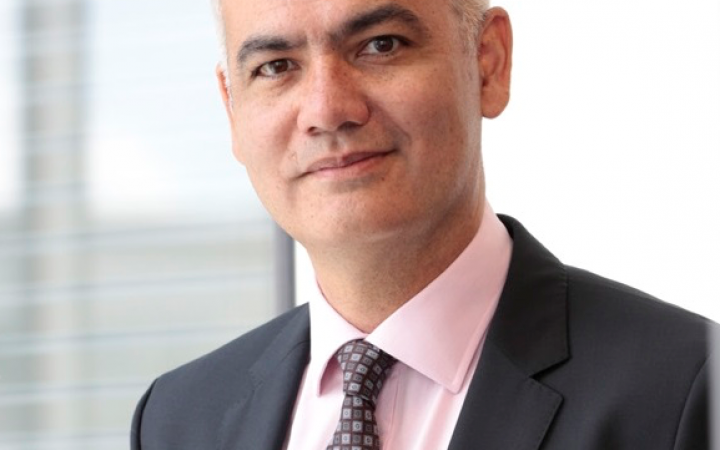 EVP Sales, Marketing and Customer Relationship Management and Chief of Staff to the CEO complete ELT London, UK, ...
Continue Reading

→