DCNet helps enterprises and service providers expand into new markets and optimise business continuity;
Supports wide range of choice with over 560 vendor neutral data centres in Europe and Asia
London, UK, 10th June 2015 – Colt today launched DCNet, an advanced data centre interconnection solution, which provides service providers and businesses with rapid service turn-up to over 120 vendor neutral data centres in the key European and Asian business hubs and direct access to more than 560 Colt and third party data centres globally. DCNet offers service providers as well as enterprises in data intensive industries – including capital markets, media, and cloud computing – greater choice on where they host their data and with whom they connect.
The first phase of DCNet in 48 European data centres adds to Colt's current DCNet footprint of 75 data centres in Asia. The fast-track interconnections will be available in data centres in key European business hubs: Amsterdam, Brussels, Frankfurt, London, Madrid, Paris and Zurich. The service has been designed to enable the rapid provisioning of 100Mbps and up to 10Gbps connections, with wholesale and enterprise customers able to activate services in as little as 5 working days in these key business locations.
Global data centre traffic is expected to reach 8.6 zettabytes by the end of 2018, increasing businesses' need for high-bandwidth connectivity. By offering service providers and businesses quick access to a wide range of data centres, DCNet helps them to expand into new markets more rapidly, adopt cloud-based business applications, haul traffic between data centres, and deploy more robust data centre diversification and business continuity strategies.
It also brings service providers and enterprises simplicity by seamlessly and cost-effectively connecting business partners, suppliers, and customers while eliminating the challenges of managing several network contracts and SLAs.
"We recognise that enterprises looking to expand, adopt cloud-based business applications or, for example, upgrade their disaster recovery and business continuity plans to meet local regulatory requirements, want to be able to focus on their core business – and trust the underlying infrastructure", Zhongmin Guo, VP of Strategy and Business Development, Network Services, Colt, says. "DCNet supports this goal by providing service providers and enterprises with flexibility and simplicity: the ability to choose from a vast network of data centres to best meet the business requirements while also being able to rapidly and cost-effectively connect to the ecosystem of business partners and easily upgrade bandwidth or switch routes as required."
The fast-track data centre interconnections will become available over the next few months. The first stage of the deployment will be completed by the end of June and focus on key data centres in London, Frankfurt and Paris.
About Colt
Colt provides network, voice, data centre and managed cloud services to thousands of businesses around the world, allowing them to focus on delivering their business goals instead of the underlying infrastructure. Customers include 18 of the top 25 bank and diversified financial groups and 19 out of the top 25 companies in both global media and telecoms industries (Forbes 2000 list, 2014). In addition, Colt works with over 50 exchange venues and 13 European central banks.
Colt operates across Europe, Asia and North America with connections into over 200 cities globally. It recently completed the acquisition of KVH, an integrated managed communications and IT infrastructure services business, with headquarters in Tokyo and operations in Hong Kong, Seoul and Singapore.
Colt is listed on the London Stock Exchange (COLT).
Colt press contacts
Colt, Paula Muezerie
DDI:+44 (0) 20 7947 1035
Mobile: +44 (0) 785 5301 078
Email: Paula.Muezerie@colt.net
Octopus Group, Russell Lindsey
DDI: +44 (0) 20 3837 3739
Email: onecolt@weareoctopusgroup.net
17th-20th Oct, 2022 Europe's largest telecoms networking event will be back in London from October 17 – 20 in a blended format. You can join no matter where you are, whether it's on-site or online. The industry is waiting to reconnect.
Continue Reading

→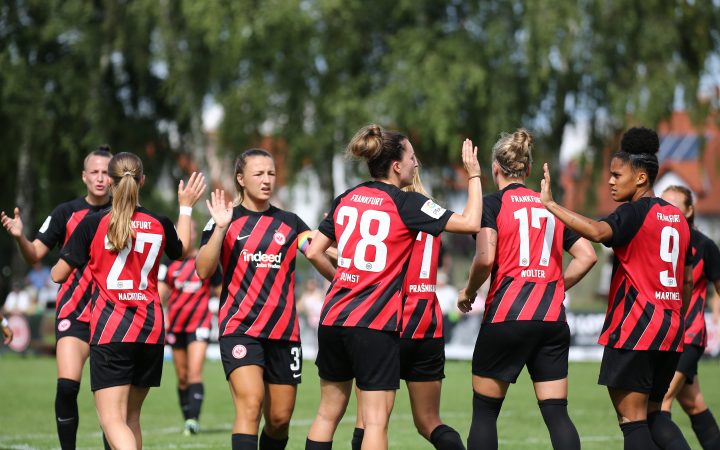 Female empowerment in IT and professional sports Frankfurt, 12 September 2023 Colt Technology Services (Colt), a global digital infrastructure company, today announced a new sponsorship deal to support the women's team of the traditional club Eintracht Frankfurt in the Google Pixel Women's Bundesliga from the upcoming season 2023/2024. Colt is committed to empowering women, especially...
Continue Reading

→
New Digital Infrastructure Report finds 25-34 year old IT leaders surveyed are driving AI take-up in enterprise applications from CX to fraud detection – and 83% of IT leaders surveyed expect their  IT/digital infrastructure to grow over the next 12 months London, UK 14th September 2023– Colt Technology Services, the digital infrastructure company, today...
Continue Reading

→