The Sibiu International Marathon is the largest charity running event in Romania and all about being part of the community and supporting local causes. This year Colt was the first ever Volunteering Partner, which saw 28 runners and 15 volunteers from Colt joining the team to support the runners on the day and to cheer people on.
40 NGOs submitted projects which the runners raised funds for and, despite the rain, thousands were there to encourage them on the day.
"Seeing 600 volunteers wearing Colt T-shirts made us feel really proud and we must confess we were quite emotional.  It was great to see the Colt name everywhere and everyone was asking us what we do, they were excited to find out more and congratulated us for the partnership, this being the first year the marathon had a volunteering partner." Delia Prica, Global Voice Partner Manager, Colt.  
The Colt team and volunteers were there to hand out food and drink to runners, and to keep them motivated in the rain and when the course got tougher.
"I was volunteer at a point where runners were challenged by a hill. Our Colt team of nine amazing volunteers prepared boards with funny messages, music and of course lots of cheering. I felt wonderful emotions when the runners were coming, they were very focused or tired but when they saw and heard us their motivation to smile, to be stronger and to continue the race was instantly changed."  Elena Friedrich, Talent Coordinator, Colt.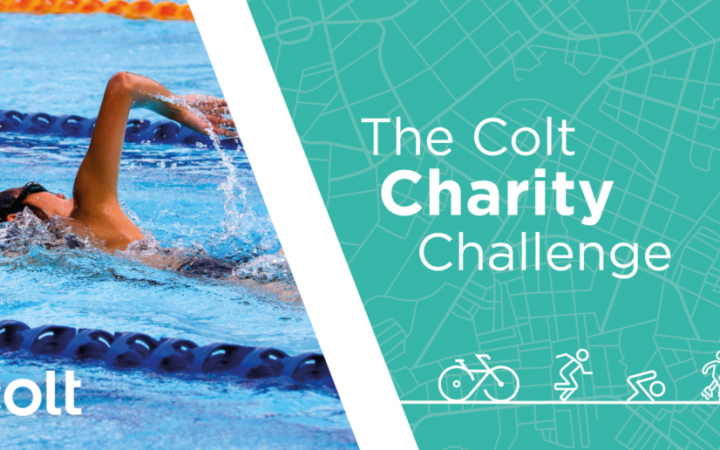 For eight consecutive years, we have organised and hosted the Colt Charity Bike Ride. An annual event, where ...
Continue Reading

→
Home ❯ Blogs ❯ Colt sponsors and joins the Sibiu International Marathon in Romania Click here to see ...
Continue Reading

→
Connectivity is key to a successful cloud experience and that's why we're working closer than ever with leading ...
Continue Reading

→