These are unprecedented and uncertain times. As COVID-19 spreads around the world we are working around the clock to ensure the continued safety and wellbeing of our employees and customers.
Colt has always said that connectivity matters – this is true now more than ever. Many of you are having to manage a significantly different set of network requirements from just a few months ago, with more employees working remotely and an increased demand for cloud services.
We're seeing a significant increase in traffic across our network, particularly for voice, and many customers asking for bandwidth upgrades. I want to reassure you that we are working tirelessly to meet these changing needs. The Colt IQ Network was built to deliver high performance, high bandwidth solutions, especially those in the cloud. We have the teams and the capacity in place to deliver and they are working closely in line with all local government restrictions.
We enacted business continuity plans at the start of the outbreak and these are evolving as the situation develops. Our pandemic plan is well-tested – the business continuity team has been working hard to manage the disruption and coordinating closely with suppliers to manage stock levels. Our leadership team is also meeting every day to assess the situation as it evolves – responding in line with local government and health authority advice.
Our top priority is the health and well-being of our employees, customers and partners. Many of our teams are now working remotely, taking advantage of virtual collaboration tools and moving meetings online. We have also put a freeze on all business-related international travel.
I know that many of you will have questions about your specific region or services. In the first instance I ask that you reach out to your account manager who will work with the relevant teams to get a response to you. The Colt Leadership team are also here to help. More information is available at www.colt.net/go/Covid-19 and we are updating this as the situation develops. You can find the latest information specific to Colt Data Centre Services here.
Sincerely,
Carl Grivner
Change is inevitable and businesses are constantly seeking ways to be future ready. Today, digital technologies are key ...
Continue Reading

→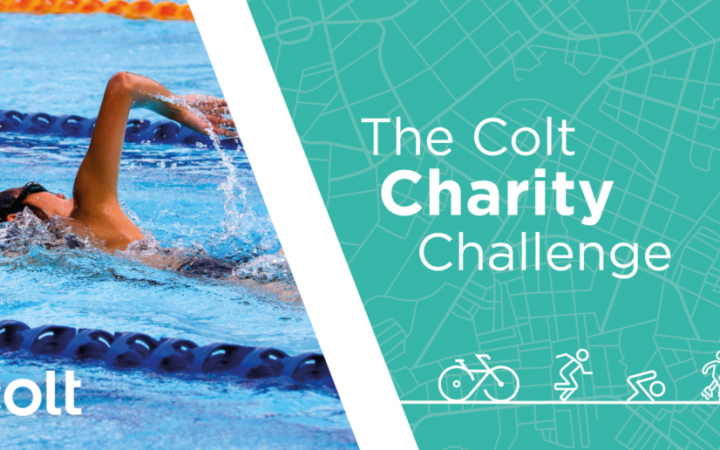 We're a week into the first Colt Charity Challenge and I'm extremely excited to say that we've already ...
Continue Reading

→
In the wake of lockdown across the world, many businesses anticipated that their cloud migration projects would be ...
Continue Reading

→