H.I.S. Co., Ltd. Selects Dedicated Cloud Access for AWS to connect to Amazon Web Services
The context and content of this video are about KVH Co., Ltd. prior to joining Colt Group S.A.
H.I.S. Co., Ltd.
H.I.S. Co., Ltd. is a travel agency with operations encompassing all aspects of the travel industry, including planning, selling and managing international and domestic travel packages, theme parks – like Huis Ten Bosch in Nagasaki, hotels, and transportation operations like Asia Atlantic Airlines and Kyushu Industrial Transportation Group (Kyushu Sanko Group). The firm has 298 offices in Japan from Hokkaido to Okinawa and 171 international offices in 117 cities (as of June, 2014), and is expanding both domestically and globally.
H.I.S.'s Business Challenge
H.I.S. had been operating and managing its systems in-house, but doing so was beginning to tax the company's resources. Expensive equipment and labor-intensive, time-consuming maintenance – especially with regard to hardware and connectivity issues – weighed heavily on their engineers. H.I.S. needed a solution to shed those problems and furnish an easy-to-use system for their international offices.
Why Colt
After electing to migrate to the AWS cloud to simplify their operations, H.I.S. chose Colt to provide dedicated connectivity for AWS Direct Connect. Colt's proven track record in the financial services sector and other industries, as well as highly competitive pricing were cited as decisive factors. By adopting dedicated, redundant Ethernet connectivity offered by Colt SmartGiga® for AWS, along with Managed IT Devices and Amazon VPC Implementation Support, H.I.S. was able to reduce administrative overhead, staffing, and operations costs. Additionally, they were able to improve security and stability, which had been problematic with their prior VPN, and do so with significantly less effort. H.I.S. simply provided their desired network configuration and Colt took care of the rest.
Looking Forward
H.I.S. plans to continue its expansion in Asia and throughout the world, beginning with Thailand, Indonesia and Vietnam, where they've already established many offices. They also plan to contribute more to regional economies by hiring locally. As expansion continues, their corporate systems and e-commerce sites (global and domestic) will be migrated over to AWS to ensure accessibility.
We'd known about Colt's solid reputation in the financial industry and after procuring their services, we were impressed with the high quality, flexibility, and pricing of their service. As we expand our business in Southeast Asia, we will continue to rely on their outstanding support.Takayuki Enomoto, Team Leader, Infrastructure Solution Team, Infrastructure System Management Group, Information Systems Division, H.I.S. Co., Ltd.
Colt Solution
Colt Cloud Connectivity Service is a high-quality and secure network service that connects clients to cloud services (AWS, Azure, Bluemix) using a leased line in a private network.
Features
Fully guaranteed bandwidth via leased line
Colt provides Direct Connect in Tokyo, Osaka, Singapore, Dublin, London, Amsterdam, and Frankfurt.
Colt is an Authorized APN Technology Partner. Used by multiple enterprise and system integrators, a majority of which use high-bandwidth connections ranging upwards of 1Gbps
Specifications
Leased Line Connection
Provided
Guaranteed bandwidth: 50M/100M/200M/300M/400M/500M/1G
Burst: 1G/3G/5G (Max 10G Bandwidth Possible)
Configuration
Point-to-point (connect from single access point)
Service Area
Tokyo 23 Wards, Tama, Kawasaki, Yokohama, Saitama, Chiba, parts of Osaka
Available VPC
~500M: 1VPC Over 1G: Multiple VPCs available (Tagged VLAN required)
SLA
Delivery, incident recovery, availability, bandwidth recovery
Other
Guaranteed bandwidth from Client to AWS
Managed IT Devices
Managed IT devices is a comprehensive managed IT service whereby devices like routers, switches, load balancers and servers used at Colt's data centres or on customer premises are provided on a rental basis along with installation, configuration, monitoring, management and troubleshooting. Service is rendered in accordance with the ITIL® framework of processes and best practices. Alert handling and 24×365 monitoring support is also provided.
Amazon VPC Implementation Support
As a customer option, Colt can handle configuration of AWS Direct Connect, VPC implementation and BGP connectivity. framework of processes and best practices. Alert handling and 24×365 monitoring support is also provided.
The COVID-19 pandemic has transformed every aspect of our lives. We are living through times of great uncertainty ...
Continue Reading

→
For most people, Black Friday is a day for perusing online sales and getting started on festive shopping. ...
Continue Reading

→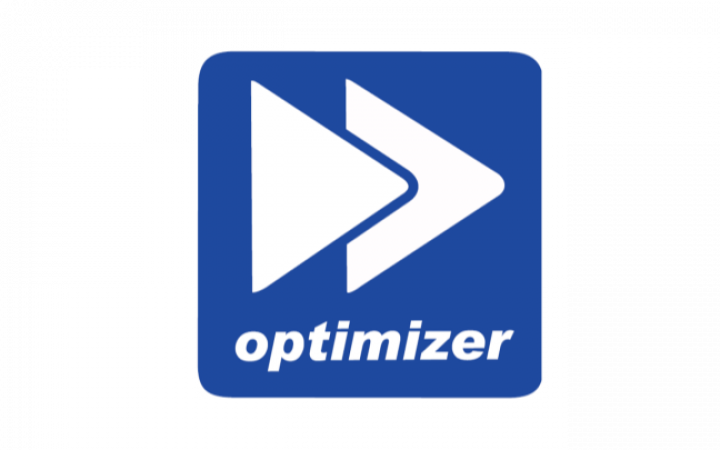 Optimizer is a Portuguese IT services integrator which specialises in designing, implementing, and optimising high-performance information systems and ...
Continue Reading

→