How Internap Japan integrated Colt into its High-Performance IP Connectivity Service
The context and content of this video are about KVH Co., Ltd. prior to joining Colt Group S.A.
About Internap Japan Co., Ltd.
Established jointly in 2001 by NTT Group and Internap Network Services Corporation, Internap Japan Co., Ltd. is an internet service provider that caters to corporate customers. Its unique "Intelligent Routing" technology and transit connections with many major ISPs enable high-quality internet service with minimal disconnections and congestion. Over three thousand clients around the world trust Internap to provide transit for mission-critical tasks, such as online trading, e-commerce and data center services. Internap's capabilities are also integral to businesses in the fields of content distribution and cloud services, as well as other global enterprises that require stable overseas connectivity.
"Intelligent Routing"
Intelligent Routing is a unique routing technology developed by Internap Network Services Corporation. It constantly monitors and analyzes network health to any network destination based on quality measurements (packet loss, latency, jitter, etc.) and determines the best path to transmit data. This enables stable connectivity through what is considered an otherwise volatile internet.
Why Colt
Internap's partnership with Colt started in 2003 in the corporate internet services sector. The signature high performance and high availability of Colt services created a natural fit with Internap's standard for fulfilling the mission-critical needs of enterprises. Furthermore, Colt was able to provision services that satisfied Internap's quality requirements with short lead times compared to major domestic carriers. Colt also demonstrated intimate familiarity with very particular customer needs and flexibly responded to detailed requests, resulting in greatly improved customer satisfaction.
Colt Tokyo Data Center 1 (TDC1), where the P-NAPTM access point was set up in 2008 as a new POP, provides impressive facilities as well as Remote Hands, granting Internap real-time communication and resource control. An on-site, on-demand bilingual support team ensures 24×7 assistance, as well as immediate response in case of service disruption.
Future plans
What began as a Tokyo-based partnership in 2003 has stretched outwards to Osaka with both companies setting their sights on overseas expansion. Value-added services like cloud backup and multilingual IT support services will also solidify the ranks of an already robust service list, equipping the Internap/Colt partnership with the tools to continue taking users where they need to go now and in the future.
Colt is our go-to partner when providing point-to-point connections between our access points and remote end-users. Not only do they provide a high- quality service, but their response time and support are unmatched.Shinsuke Nakamura, Director, Sales, Internap Japan Co., Ltd.
Colt Partner Solution
In setting up Internap's P-NAPTM access point, Colt deployed its low-latency Ethernet Leased Line Service as the pathway connecting user offices/data centers to TDC1. This stable, high-quality internet connectivity service features reduced latency and redundant configuration to minimize service disruption and allow remote management.
Colt Colocation Services (Colt Tokyo Data Centre 1) →
Colt TDC1 is a robust urban data centre specifically designed for the mission-critical needs of the financial industry, providing reliability and security compliant with international standards (FISC, ISMS, SAS70). Bilingual on-site engineers will ensure the stable operation of your system 24×7 in an optimum environment for server operation. Expert engineers provide on-demand technical support and are ever ready to head off service disruptions.
Colt Ethernet VPN →
Colt Ethernet VPN is a highly reliable cost-efficient network service providing high-speed connections between multiple locations. This Japan-wide multipoint-to-multipoint connectivity solution is based on Ethernet Private LAN (E-LAN)/Ethernet Virtual Private LAN Service (EVP-LAN). A simple Ethernet interface allows you to build your network quickly and easily with low total cost of ownership without compromising on quality.
Colt Ethernet Line / Hub & Spoke →
Colt Ethernet Line (point-to-point) / Hub & Spoke (point-to-multipoint) are low-latency, reliable, and bandwidthguaranteed Ethernet lines. With traffic between data centres increasing year over year, these circuits offer uncompromising performance while reducing cost of access and use. Choose between guaranteed bandwidth (CIR*1=PIR*2), or partial guaranteed bandwidth with burstability (CIR < PIR).
*1 CIR: Comitted Information Rate
*2 PIR: Peak Information Rate
Colt Ethernet Leased Line Services →
Colt Ethernet Leased Line is a point-to-point connectivity solution delivered over Ethernet. The service is offered in speeds ranging from 10Mbps to 100Gbps, and provides high-speed, low-latency connectivity to meet the strict needs of information vendors and financial firms.
Investment in new team members is being driven by Colt's three-year strategy and organisational structure. London, UK, 13 ...
Continue Reading

→
As the world becomes more digital, the importance of online portals has become significant. Voice resellers need control ...
Continue Reading

→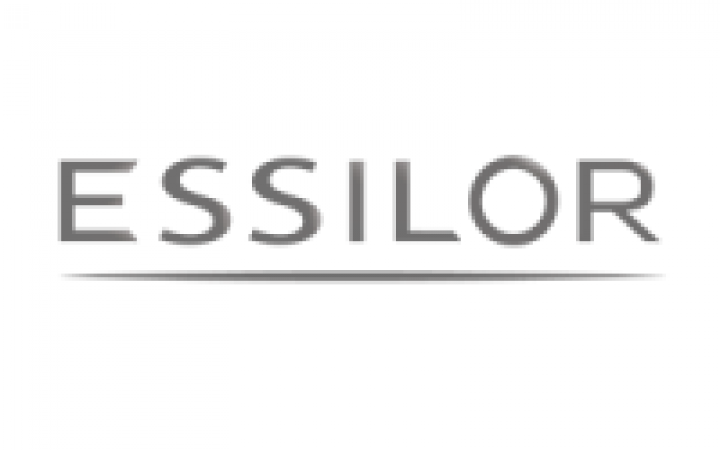 Colt services make it quick and easy to transfer, access and back up critical services and terabytes of data. From ...
Continue Reading

→