CIOs rely on intuition over hard-data
Study shows today's IT leaders often ignore data and external advice when making decisions 
London, 23 November 2015 – A new study commissioned by Colt reveals continued insularity in the IT department, with 68% of CIOs basing pressured decisions on instinct and experience, above any other factor. What's more, over three-quarters (76%) admit that their intuition is sometimes at odds with other sources, such as data or advice from third parties.
This could be owing to an increased feeling of personal risk amongst CIOs, a sentiment that was recently unearthed in Colt's recent 'Moments that Matter' study. More than three-quarters (76%) of senior IT leaders felt more individual risk when making decisions, since IT has acquired a more strategic role in a business.
In a digital era, how much do IT leaders rely on instinct?
The study also found that the majority (71%) of senior IT leaders feel that intuition and personal experience is, on balance, more effective than data intelligence when making decisions. Asked to list four scenarios in order of importance when making decisions, the areas where professional experience trumped hard data included;
When managing external events, more CIOs rated professional experience (69% ranked this as the top two most important) as being most important to making decisions, higher than using data and intelligence (66%)
More IT leaders felt that when responding to emerging customer requirements, professional experience (67%) informed effective decisions, rather than relying on data and intelligence (61%)
Significantly, professional experience was considered of higher importance (63%) than data and intelligence (56%) when dealing with changing compliance regulations
Carl Grivner, EVP at Colt said: "IT leaders need to embrace their growing strategic role and work collaboratively with other business partners to drive innovation and create a competitive advantage. The research indicates the IT department  is often too insulated. When the stakes are high and a CIO is feeling the pressure to make the right decision that will result in business and career success – the natural reaction is to draw on instinct  and professional judgement.
"Other sources of expertise have limited influence – in particular input from peers in other parts of the business. In today's digital world  there must be a greater engagement with other  business areas and external resources to drive success."
76% of respondents agreed that trust between suppliers is the most important element in ensuring successful outcomes during pivotal moments. Moreover, 78% consider technology partners as a source of technical innovation.
Notes on research methodology: 301 European senior technology decision makers completed an interview during August 2015, with an equal split for UK, French and German respondents. Of the participants surveyed, their business revenues spanned 10M to 5BN euros, with the majority ranging between 100M and 500M euros. The research was conducted by Loudhouse, an independent research agency based in London.
About Colt
Colt provides network, voice, and data centre services to thousands of businesses around the world, allowing them to focus on delivering their business goals instead of the underlying infrastructure. Customers include 18 of the top 25 banks and diversified financial groups and 19 out of the top 25 companies in both global media and telecoms industries (Forbes 2000 list, 2014). In addition, Colt works with over 50 exchange venues and 13 European central banks.
Colt operates across Europe, Asia and North America with connections into over 200 cities globally. It completed the acquisition of KVH in 2014 – which now operates under the Colt brand – an integrated data centre and communications services business, with headquarters in Tokyo and operations in Hong Kong, Seoul and Singapore.
Colt press contact
Colt, Paula Muezerie
DDI: +44 (0) 20 7947 1035
Mobile: +44 (0) 785 5301 078
Email: Paula.Muezerie@colt.net
17th-20th Oct, 2022 Europe's largest telecoms networking event will be back in London from October 17 – 20 in a blended format. You can join no matter where you are, whether it's on-site or online. The industry is waiting to reconnect.
Continue Reading

→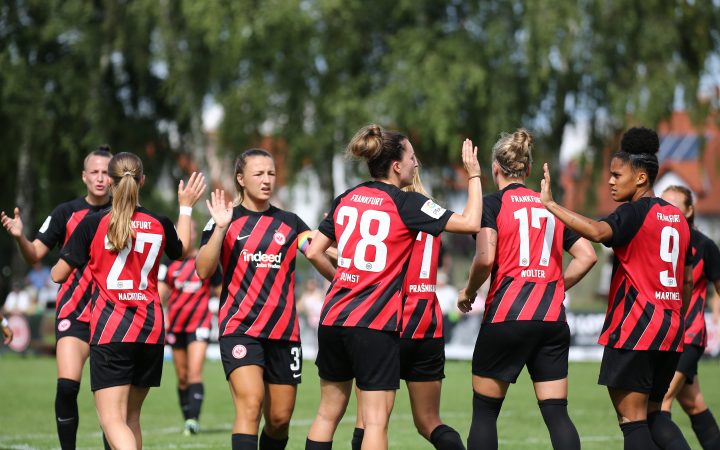 Female empowerment in IT and professional sports Frankfurt, 12 September 2023 Colt Technology Services (Colt), a global digital infrastructure company, today announced a new sponsorship deal to support the women's team of the traditional club Eintracht Frankfurt in the Google Pixel Women's Bundesliga from the upcoming season 2023/2024. Colt is committed to empowering women, especially...
Continue Reading

→
New Digital Infrastructure Report finds 25-34 year old IT leaders surveyed are driving AI take-up in enterprise applications from CX to fraud detection – and 83% of IT leaders surveyed expect their  IT/digital infrastructure to grow over the next 12 months London, UK 14th September 2023– Colt Technology Services, the digital infrastructure company, today...
Continue Reading

→