Colt's SDN network transforms customer experience

Programmable and on-demand network capabilities available to enterprise and wholesale customers
Colt launches DCNet as-a-service: a real-time, self-service proposition for high-demand data centre interconnect services
London, 26 October 2015 – Colt today announced DCNet as-a-service, enabling on-demand data centre interconnect services across Europe via a self-service portal. The launch of DCNet is part of Colt's next generation network, which leverages software defined networking (SDN) and network function virtualisation (NFV) capabilities to drive business efficiencies and an improved customer experience.
Colt's elastic, on-demand and programmable network improves integration with cloud services, reduces lead times and builds on flexible commercial models while delivering a new set of improved SLAs. It will transform the user experience by improving self-service capabilities for real-time ordering, provisioning and service flexing.
The launch of DCNet as-a-service is the first step in the roll-out of the SDN-based network; the next step will be the extension of these capabilities into Asia in Q1 2016. Next year, Colt will leverage these capabilities to enable elastic connections between data centres, customer sites and cloud service providers. This will include APIs to provision services across third-party networks.
Carl Grivner, EVP of network services at Colt comments: "SDN will enable a major business model change for the telecoms industry and transform the way service providers interact with customers. Colt's Novitas programme is not simply a technology upgrade, but a business transformation that will enable our customers to consume services in a way that is right for them. Our vision is to be the cloud access provider for the business sector, enabling customers to build and operate their network from anywhere."
A selection of wholesale and enterprise customers in the finance and media verticals will be trialling the new capabilities in November. DCNet's self-service portal is initially available for data centre interconnect services in 57 third party data centres in London, Paris and Frankfurt. This capability will be extended to over 150 data centres across Europe as well as Asia Pacific in early 2016.
Key benefits of DCNet as-a-service include:
• Portal based, consumption based commercials
• Service deployment in minutes (instead of days or weeks)
• Up to 10Gbps bandwidth
• Real-time bandwidth flexing
According to a recent study, over three-quarters (77%) of IT leaders believe that support during critical points in their business calendar is more important than ongoing support from service providers. Colt's programmable network will give customers access to more flexibility as infrastructure services can be provisioned and modified in real-time and on-demand. This will support the digitisation of key industries, enabling businesses to focus on what matters most to them.
DCNet builds on Colt's SDN-enabled modular Carrier Ethernet platform, which has been recognised in the MEF Excellence Awards for ten consecutive years. Its extensive network in Europe, Asia and North America links to over 560 owned and third party data centres, offering service providers and enterprises greater choice on where they host their data and with whom they connect.
About Colt
Colt provides network, voice, and data centre services to thousands of businesses around the world, allowing them to focus on delivering their business goals instead of the underlying infrastructure. Customers include 18 of the top 25 banks and diversified financial groups and 19 out of the top 25 companies in both global media and telecoms industries (Forbes 2000 list, 2014). In addition, Colt works with over 50 exchange venues and 13 European central banks.
Colt operates across Europe, Asia and North America with connections into over 200 cities globally. It completed the acquisition of KVH in 2014 – which now operates under the Colt brand – an integrated data centre and communications services business, with headquarters in Tokyo and operations in Hong Kong, Seoul and Singapore.
Colt press contact:
Paula Muezerie
DDI: +44 (0) 20 7947 1035
Mobile: +44 (0) 785 5301 078
Email: Paula.Muezerie@colt.net
17th-20th Oct, 2022 Europe's largest telecoms networking event will be back in London from October 17 – 20 in a blended format. You can join no matter where you are, whether it's on-site or online. The industry is waiting to reconnect.
Continue Reading

→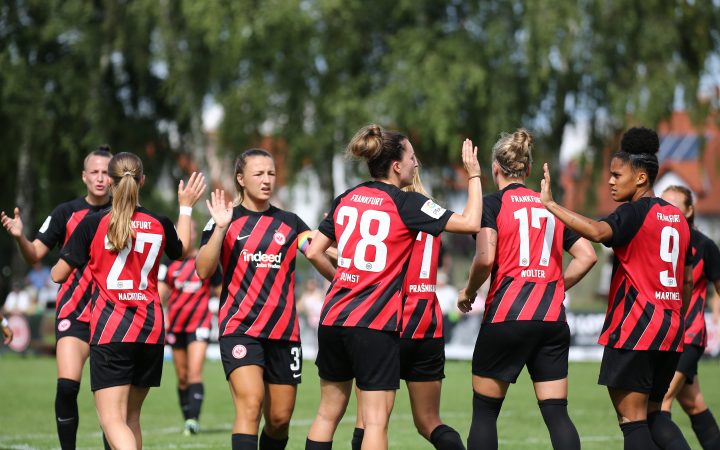 Female empowerment in IT and professional sports Frankfurt, 12 September 2023 Colt Technology Services (Colt), a global digital infrastructure company, today announced a new sponsorship deal to support the women's team of the traditional club Eintracht Frankfurt in the Google Pixel Women's Bundesliga from the upcoming season 2023/2024. Colt is committed to empowering women, especially...
Continue Reading

→
New Digital Infrastructure Report finds 25-34 year old IT leaders surveyed are driving AI take-up in enterprise applications from CX to fraud detection – and 83% of IT leaders surveyed expect their  IT/digital infrastructure to grow over the next 12 months London, UK 14th September 2023– Colt Technology Services, the digital infrastructure company, today...
Continue Reading

→