Last month I joined over 7,000 people from close to 2,000 companies, get together in Atlanta, Georgia (which I personally dubbed 'Hot-lanta' due to the extreme heat!), for International Telecoms Week (ITW). Something truly remarkable happens when members of the wholesale telecommunications industry get together – lots of extremely valuable meeting time, a fantastic opportunity to network with our peers and also a great opportunity to find out how the industry we operate in is drastically changing.
This event is a key focus for Colt, and whilst I always enjoy going back to my home country, it is a hectic event! Over the four days, the Colt team held 164 meetings and hosted a fantastic roundtable about the future of the network with key industry experts and welcomed over 300 people to our drinks reception.
We used the event to announce two ground breaking initiatives that Colt is very proud to be leading on, the first with AT&T around the news of Colt and AT&T being the first to implement MEF's LSO Sonata APIs and the announcement that the ITW Global Leaders' Forum (GLF) has launched a live, blockchain-based platform which Colt is collaborating with to ensure a blockchain-based, special purpose mechanism can become a reality.
Colt's Chief of Staff Louisa Gregory took to the stage on two occasions to talk about topics related to these two releases so it was fantastic to be able to announce these industry leading innovations whilst at the event.
Colt's roundtable session 'The Future Network – how Content Demands, New Network Infrastructure and 5G are shaping the network of tomorrow' was very popular with the audience whilst the panel, which included key industry thought leaders, had the very important discussion about how trends are driving intelligence towards the edge of the network, how to navigate the future network of content, and if 5G is going to shake up the network as we know it today.
Colt was very prominent at ITW and we are leading the industry in enabling the digital transformation of the Enterprise through APIs, On Demand and high bandwidth connectivity solutions.  We were seen as a technology company, not a legacy telecommunications provider, which is a huge step in the right direction and we met with new customers whilst also further developing existing relationships.
Overall, I was very proud of the team and how we drove our discussions to a new level  but now we need to bring those opportunities to reality!
Keri Gilder is the Chief Commercial Officer at Colt
Connectivity to support multi-cloud deployment and hubs in Europe, Asia and the US Paris, 21 September 2021 – ...
Continue Reading

→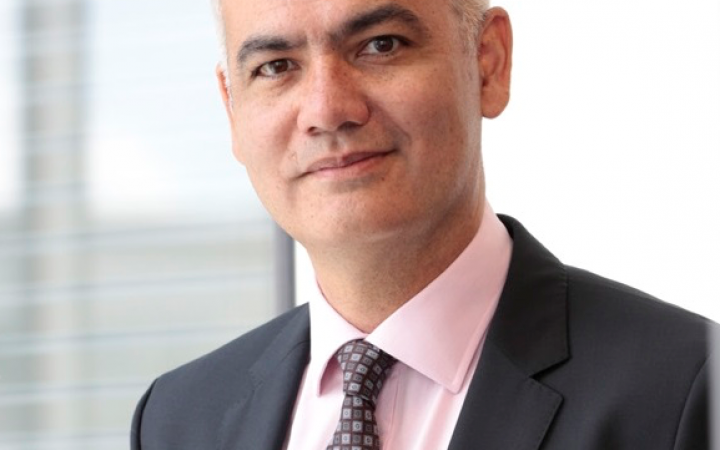 EVP Sales, Marketing and Customer Relationship Management and Chief of Staff to the CEO complete ELT London, UK, ...
Continue Reading

→
Home ❯ Blogs ❯ The heat is on at ITW 2019 Meet Colt at Capacity Europe 2021 Building ...
Continue Reading

→