Security is a perennial bugbear. One of those topics nobody likes talking about but everybody has to, especially when it drifts into largely unchartered territory – such as a cloud environment. But with cloud becoming the obvious choice for enterprise application delivery, the as-a-service model also seems natural to apply to Unified Communications (UC).
There's no shortage of research that will tell you how rapidly UC is set to be adopted: something like 56 per cent of enterprises and 66 per cent of SMEs plan to implement or upgrade UC within the next year, but there is still some trepidation, and much of it is around security. You might consider that these concerns come from the 'old guard', those who are reluctant to embrace new technology, as the adoption of UC is being driven by Millennials, eager to use the high end consumer devices they are familiar with in a work environment. But Millennials will also make up almost half of the global workforce within the next five years, so business has to move with the times.
Depending on the size of the organisation, the top concerns around UC are either security or cost. For organisations larger than 1,000 employees, security is the top concern, according to IDG's Unified Communications survey. Perhaps unsurprisingly, for smaller businesses, it's cost that's the main obstacle.
Yet cost is a typical hurdle with any technology rollout, and the explosive adoption of UC suggests that enterprises and SMEs are beginning to think around the problem, recognising that the productivity and efficiency gains from UC far outweigh any costs.
But security is somewhat more abstract, with a majority of larger enterprises identifying the ability to meet security requirements as their main concern when looking at UC. A not uncommon consideration with the trend towards cloud-based applications.
The reality however, especially in a hosted environment, is that the practices, capabilities and requirements of a service provider often far exceed those of the customer.
For example, Colt is certified for ISO/IEC 27001, which is the only auditable international standard defining requirements for an Information Security Management System (ISMS) ensuring adequate and proportionate security controls have been established.
Meanwhile, SO9001:2008 is an internationally recognised standard for a quality management systems, which is licensed to just over one million organisations worldwide and is accepted as the basis for demonstration of well managed processes which meet applicable statutory and regulatory requirements.
We live in an age where information security is never far from front of mind and stringent requirements must be adhered to by transport providers responsible for moving multiple customers' data. A service provider must invest heavily in skills and certification out of necessity, meaning Colt can take some of the headache from you.
Download our free whitepaper on resiliency and security in the digital economy, and why finding a supplier to support this is critical for long term success.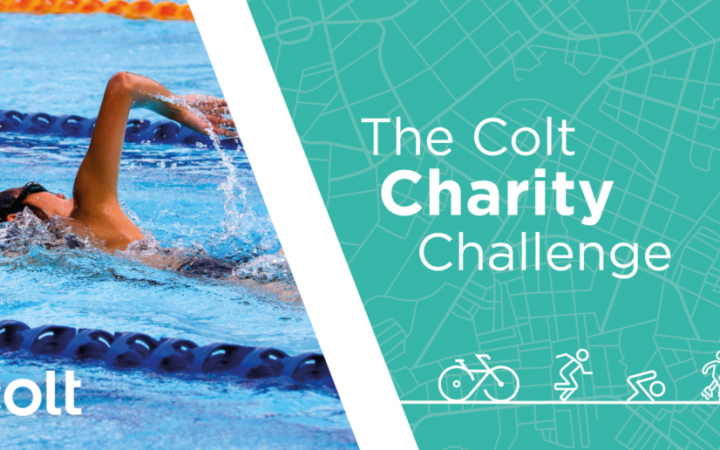 For eight consecutive years, we have organised and hosted the Colt Charity Bike Ride. An annual event, where ...
Continue Reading

→
Home ❯ Blogs ❯ UCaaS security flying high in the cloud Click here to see the Colt & ...
Continue Reading

→
Connectivity is key to a successful cloud experience and that's why we're working closer than ever with leading ...
Continue Reading

→