Following Colt's announcement earlier this year Colt not only decided to reduce our activities in the low margin Carrier Voice Trading business, but to focus on innovate voice services where the Colt network and the expertise of our people make the difference for our partners and customers.
We focus on what we call the "Enterprise Voice" area: Voice services for our enterprise customers of course, but making such services resalable as well. Switchless resellers benefit from Colts offering the same way like large operators do when complementing their home markets' voice offering with a white-labelled Colt solution.
So what is new in this area?
EU regulation introducing the cost-free waiting queue and its resulting implementation complexity immediately increased the demand for geographic Intelligent Network voice services. Colt replied to that demand with the launch of IN-GEO numbers in most of our countries, covering the largest markets of UK, France, Germany, Spain, Italy, The Netherlands, Belgium, Austria, Ireland and Denmark with a full resale offering.
Many customers already benefit from the great functionality of our B2B interface "CoCom", which enables our resellers and white-label voice customers to manage their number activations, reservations, modifications and porting very effectively. The "Cocom" tool is designed to both support single and high-volume bulk transactions, as it is embedded in the "Colt-Online" portal or can be linked to our customers' own CRM systems via XML
In addition to the products already supported, the Cocom interface was recently upgraded to facilitate  reselling of IN-GEO numbers (with the exception of Ireland) as well. And Cocom was expanded to support Switzerland's "Reseller Connect" (resalable pre-selection) voice business keeping in mind the specific Swiss regulatory and legal requirements.
Whilst the activation of numbers initiated through CoCom and subsequent provisioning of the  switches of the various national incumbents was already fully automated, some of Colt's setup procedures still needed manual involvement of course. A key part of Colt's reseller specific improvements we have now streamlined the setup of new resellers and new tariffs, standardised unrated CDR (call data record) formats across Europe and simplified the pricing process.
This is an exciting time of the year for the film industry and its enthusiasts as the Berlin ...
Continue Reading

→
After the recent announcement that Amsterdam had overtaken London as the largest European Trading Hub for Equities, one ...
Continue Reading

→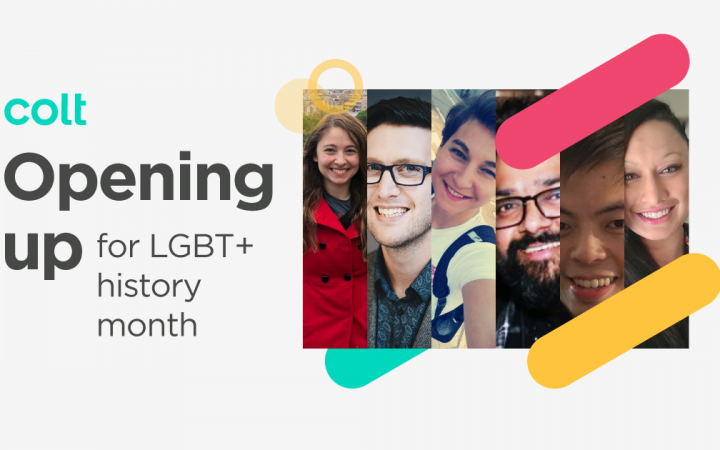 What's the great thing about people? Well, we're all different, we are all unique, we all have our own story to tell. ...
Continue Reading

→