Introducing Colt On Demand
The cloud has had a fundamental impact on the way that enterprises consume IT services. Colt On Demand brings the flexibility and agility of the cloud to the network, under a unique "as a service" model.
On Demand uses software-defined networking and real-time automation to enable a new network experience. Via the Colt On Demand platform, customers can request connectivity to over 1000 data centres, 31,000 enterprise buildings, 250+ cloud-on-ramp locations, and the public internet.
On Demand enables customers to:
There are four key service offerings available on Colt's On Demand platform:
Connectivity between two data centres
Connectivity into enterprise buildings
Connectivity into the public cloud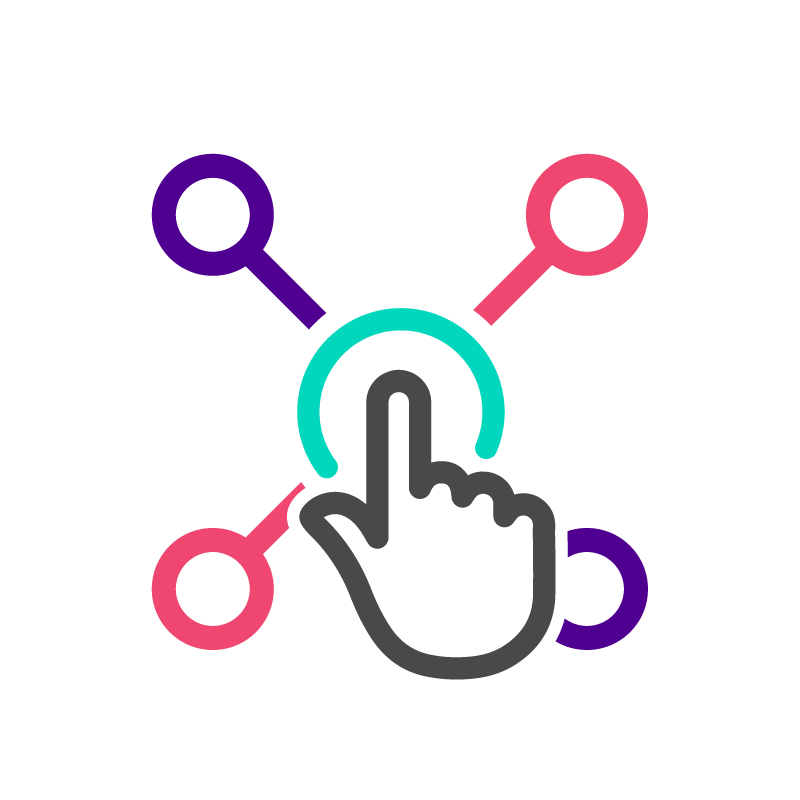 Public internet connectivity
On Demand Quick Start Guide
NEW - ordering a new EVPL ("Ethernet Spoke") connection? Check out the new 1 step ordering feature here.
Congratulations for choosing Colt's SDN enabled On Demand service. Circuit connections between data centres, enterprise buildings, major cloud providers and the public internet are created in 4 easy steps:
Create an end to end circuit connection
1. Obtain a quote using the integrated pricing tool (optional)
Enter addresses of the A and B end buildings
Select the port and circuit connection bandwidths. Select the contractual commitment for the connection. The installation and recurring charges will then be displayed.
Firstly, click on the "add port" button under the ports menu (note that port BWs are fixed and cannot be changed).
Then, enter the building address, and select the building on the map.
Did you know?
In data centres and large enterprise buildings, the default delivery is from the Colt shared area (CEA). In smaller enterprise buildings, you will need to specify a specific floor or room (existing racks) or add a new site.
Next, select your port – On Demand supports 1Gbps, 10Gbps and 100Gbps ports (100Gbps only supported in key data centres).
A green tick against a port means that it can be reserved in real time
A grey plus symbol means that a new capacity request is required to build a new port
Once the correct port details have been selected, click on the continue button twice to reserve the port against your OD account
For a standard port, follow the same steps highlighted above in Step 2.
For a cloud port, click 'add cloud port' and then select the required cloud service.
Next, you will need to enter an authorisation key, as well as region + location details where required. Some options are shown below:
Microsoft Azure

ExpressRoute Service Key

n/a

AWS (hosted connection/port) AWS (dedicated port)

Hosted: AWS Account Number

Select from list

50Mbps-10Gbps

Dedicated : Upload LOA

Select from list

1 or 10Gbps

Google Cloud

Pairing Key

Select from list

50Mbps-10Gbps

Oracle Cloud Infrastructure

Service Key

Select from list

1Gbps-10Gbps

IBM Cloud

Direct Link Service Key

N/A
When both the A and B end ports are available, select the 'Ethernet' button.
4a. Create a circuit connection (DC-DC, DC-office, office-office)
Select a bandwidth – the maximum bandwidth is limited by the port speed (e.g. 1Gbps)
Choose a contract commitment (1 hour flex or 3-36 month fixed)
4b. Create a circuit connection (Cloud)
When both the cloud port and B end port are available, you may select the 'Cloud' button.
Next, select the cloud provider you wish to connect to, and the associated cloud port.
Select the B end port location where the cloud connection will terminate. Note: Azure connections are based on twin circuits, and so require a primary and secondary port.
Next, choose your preferred VLAN configuration.
Then, select your desired bandwidth. Note: the maximum bandwidth is limited by the cloud port speed.
Finally, choose a contract commitment. This can range from 1hr flex to 36 months fixed.
Did you know?
Colt On Demand billing contracts offer both fixed and flexible terms, ranging from per hour flex billing up to 36 month fixed.
4c. Create a circuit connection (Internet)
When both the cloud port and B end port are available, select the IP Access button (Europe and Asia)
Select the B end port location where the internet connection will terminate.
Select a VLAN configuration
Select a bandwidth – the maximum bandwidth is limited by the port speed (e.g. 1Gbps)
Choose a contract commitment (1 hour flex or 3-36 month fixed)
Use the LOA feature in carrier-neutral data centres to request a cross-connect to the Colt demarcation point. In enterprise buildings, the demarcation point can be found in the port details. *Note* This feature should be used when you want to order a cross-connect with the DC operator directly.
After a port has been added, you will be asked whether you want to add a data centre cross connect (select "yes"). Cross connects can be added when the port is requested, or once it is live. Where a port is delivered manually, cross connects cannot be requested during delivery.
You will then be asked to add the demarcation details where you want the cross connect to terminate (i.e. the location of your equipment in the data centre). You will also need to upload an LOA, which grants Colt the authority to order the cross connect to your rack location.
*Note* this feature should be used where a customer wants to order a DC cross connect from Colt.
Bandwidth flexing (Ethernet & Cloud connections)
To flex bandwidth up or down (flex contract only), choose the "modify bandwidth" option
To schedule a bandwidth flex event in the future, choose the "schedule bandwidth" option (note that to flex up then down, two separate events need to be scheduled )
Adding new sites (existing building)
To request that a new network site is built in an existing Colt on-net building, select the "create new site" option.
Select a floor and room name.
Once the new site order is requested, the Colt delivery team will build the new PoP (note - new PoPs are subject to survey and may be rejected or amended).
Adding new near net buildings
Select the "address searched for (offnet)" option
Select the near net building and then place a capacity request, following the standard process described in the previous slides
By default the On Demand platform will display the full dig cost.
Please speak to your account manager to discuss the detailed commercial arrangements