Our network is the foundation of our business. It delivers the services on which our customers, and their customers, depend, and it sets us apart from the competition. Its name, the Colt IQ Network, was introduced back in 2016 and since then a lot has changed.
That's why we need to evolve the look and the story of our network. Keeping the things that set us apart but telling the story of the extraordinary connections that our network enables
Since 2016 our network has expanded into the US, Australia, Eastern Europe, Southern Europe, South Korea and added more capacity and reach across key markets. We've also gone from 100G to 400G and On Demand has gone from strength to strength.
It's thanks to our network and our people that our customers are delivering things like hybrid work, edge applications, smart manufacturing and much more. It's a very different world to seven years ago and it's one that depends upon an intelligent network
That's why we thought it was time for an update. This is our new logo and I really hope you like it.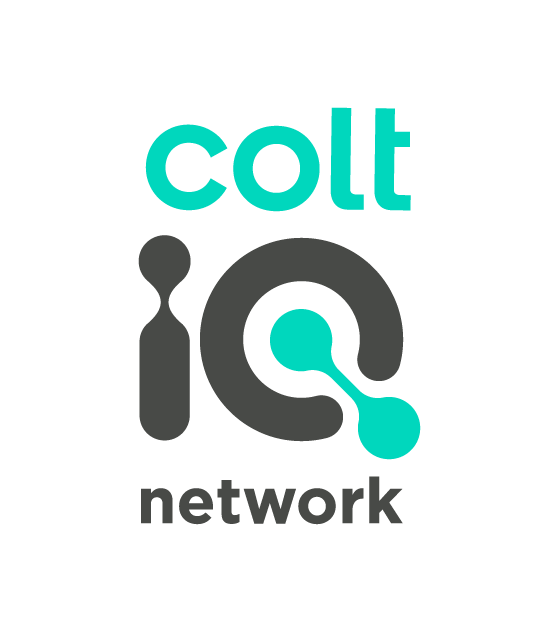 Our network is the foundation of our business but it's so much more than that. It's the infrastructure that keeps businesses running, keeps people connected and makes extraordinary connections possible around the world.
Find out more about The Colt IQ Network here.
1. Partner with us to grow your company
Our network connects over 31,000 buildings worldwide powering companies such as Hitachi, Atos, Forbes, Arthur D Little, Brussels Airlines and thousands of others. Found out if you're Colt Connected today.
2. Learn about digital infrastructure
We've written thousands of guides and white papers, regularly publish content on our blog and host regular events on everything from enterprise network connectivity, to cloud, digital transformation and the hybrid workforce.
3. Join our team
To learn more about joining our team of over 5000 people around the world, and to browse our currently open roles visit https://careers.colt.net/.