In this fast-changing world, moving to the cloud is more mission-critical than ever. But without a robust cloud connectivity strategy, your organisation faces risks along the way:
1. Your cloud performance is only as strong as your network
59% of businesses reported security as their top cloud migration challenge, followed by reliable connectivity (48%) and system downtime (43%).¹
2. Traditional networks can't keep up with cloud
You need cloud resources fast, but traditional provisioning times can take as long as 90 days. Enterprises reported that cloud project delays cost them up to £100k a month on average.¹
The right approach to connectivity can truly make or break your cloud transformation. That's why you need a game-changing network - one that will give you reliable high performance, scalability, control and security.
¹Colt Technology Services. "2020 State of the cloud report: Is the cloud meeting expectations." May 2020. www.colt.net/go/state-of-the-cloud.
Meet our cloud connectivity solutions
Colt empowers organisations to enable intelligent, scalable connectivity to the cloud, in minutes.
We offer a portfolio of private and public cloud connectivity options based on Optical, Ethernet, IP VPN, Internet, and SD WAN technologies to meet different customer requirements.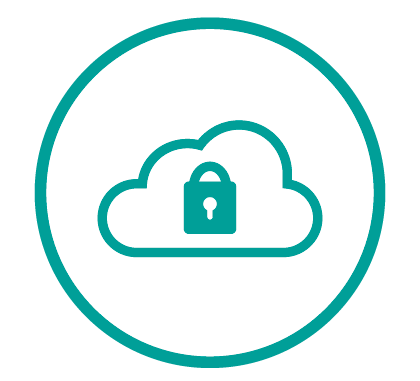 Colt Dedicated Cloud Access (DCA)
Connect to the cloud provider of your choice with fully-dedicated, private, secure connectivity.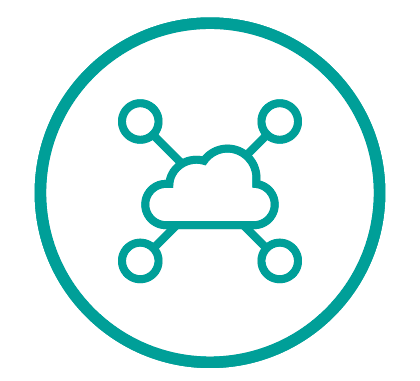 Connect and manage your WAN sites and multiple clouds, via a single infrastructure and a single portal.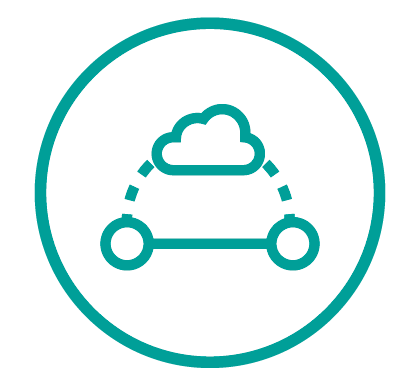 Colt IP Access with Cloud Prioritisation
Optimise end-user productivity with prioritised access to Microsoft apps, such as Teams and Office 365.
Connect to any major cloud provider
We are Gold and Premium partners with major cloud service providers – with leading number of connections (180+ public cloud PoPs), reaching 90% of the market.
The Colt IQ Network: Backbone to your cloud
Our cloud connectivity solutions are based on our intelligent Colt IQ Network, providing you with the best network for the best cloud experience. Get direct access to enterprise buildings and key data centres across Europe, Asia Pacific and North America.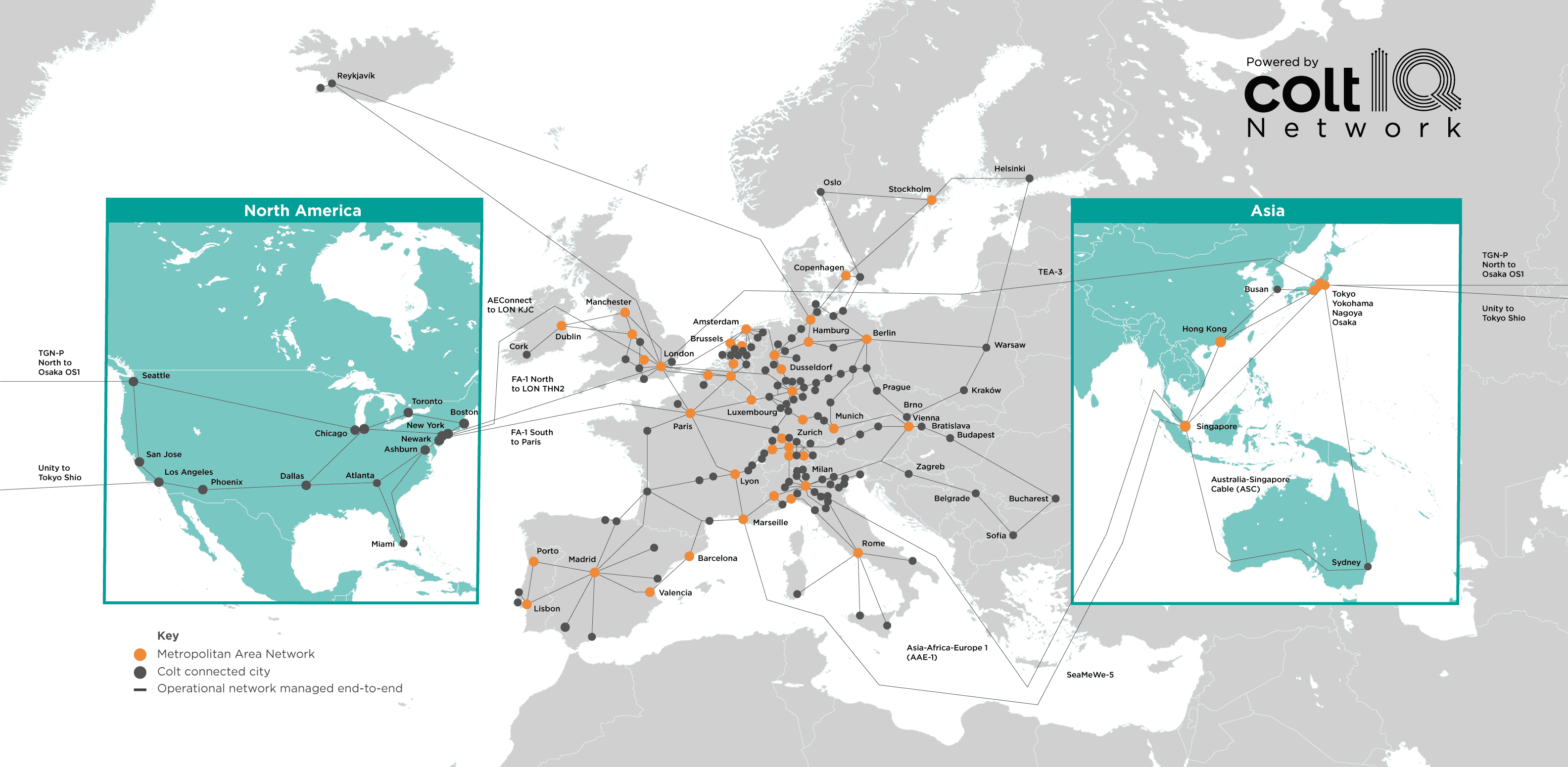 Any transport type
We provide Ethernet, MPLS, Internet, SD WAN, IP VPN and Wavelength connectivity solutions.
Guaranteed high-performance
We own every part of our own network, so we can ensure services maintain their quality globally with end-to-end SLAs.
Competitive pricing
Owning our network also means we can deliver competitive pricing across our services.
Data security
Your data is more secure. With our extensive fibre footprint, we can connect you through to the last mile with full visibility and control.
Your trusted partner for cloud
Colt is the perfect partner for your organisation to accelerate its digital transformation journey and embrace change in a fast-changing world.
Customer first
Our industry-leading NPS score underlines our customer-first approach, which enables us to provide you with a painless experience.
User experience (UX)
Our interactive customer portals give you full visibility and control of your network, allowing you to scale your network up and down, in minutes.
Innovation
We are recognised leaders in SDN/NFV powered solutions and are taking customer experience to the next level with AI and machine learning technologies.
Whatever your challenges or questions, let our experts guide you on your cloud connectivity journey.
Speak with our specialists today, for guidance and consultation.
For more cloud-related resources: