Financial Extranet
Connect to the capital markets ecosystem
Our financial extranet, Colt PrizmNet connects to 160+ exchanges, venues and service providers
The Colt PrizmNet financial extranet connects exchanges and other providers of financial content – including market data, research and other services – to an ecosystem consisting of over 10,000 capital markets firms worldwide. It is based on a private network owned by Colt with deterministic low latency, guaranteeing a reliable, consistent, and transparent content delivery to firms worldwide.
Explore benefits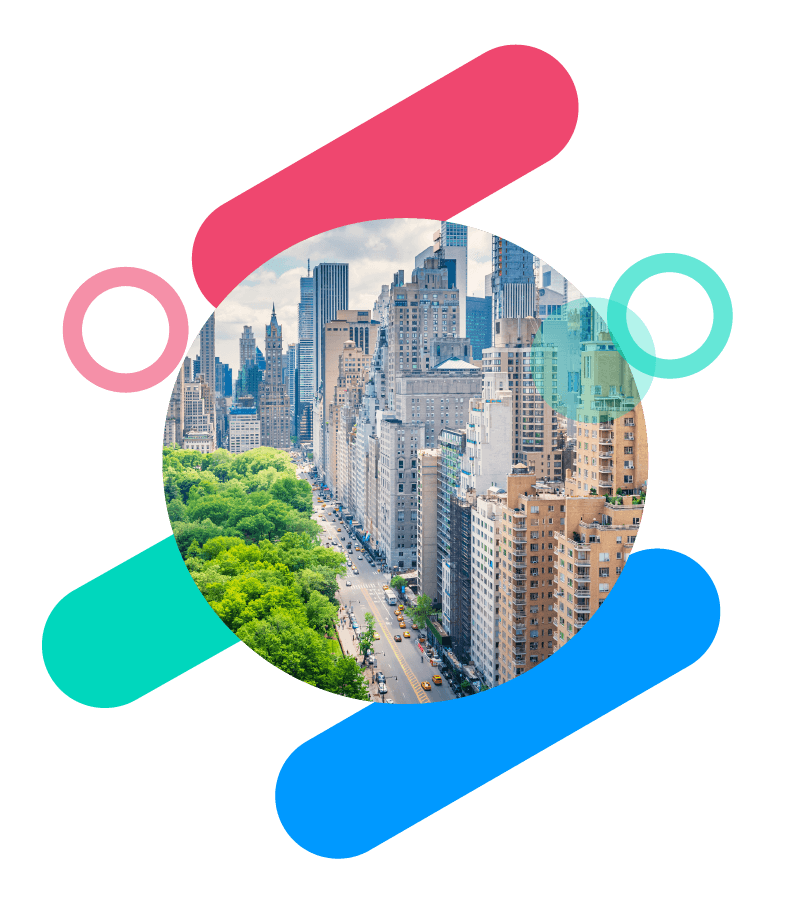 Key benefits
Insight into performance

Advanced network reporting gives you a clear picture of the performance and utilisation of your Colt PrizmNet services in near real time, helping you plan for any changes or upgrades to meet short- or long-term needs.

Easy addition of new connections and services

PrizmNet Online makes it quick and easy to add new services, connect new locations and customer end-points, and add bandwidth to support your trading strategy more efficiently.

You're always in control

At any time, you can track orders for new services, review invoices, get access to technical support and ticketing services, and access information and updates about the Colt PrizmNet service.

Superior business focused SLAs

The financial extranet is supported by Colt's highly reliable and secure network, meaning we have full control over its delivery. That translates into superior service and delivery SLAs, covering availability, performance, delivery and response times.

Reliable and deterministic latency

The private, dedicated infrastructure provides a secure communications platform with guaranteed deterministic low latencies. The engineering, traffic routing and network servicing have been designed to meet the requirements of capital markets firms

Community in the cloud

By connecting to Colt PrizmNet, market participants can also interconnect with an entire community of leading Cloud Service Providers like AWS, Microsoft Azure, Google Cloud and IBM Cloud.
Speak to an expert
Our award-winning, captial markets solutions give you the ability to seamlessly interconnect your business, so you can become more responsive to new challenges and opportunities.
Whatever your challenges or questions, let our experts guide you on your connectivity journey.
More information:
Colt PrizmNet guarantees deterministic low latencies for delivering data, software, content and financial services worldwide — helping to reduce slippage and lost trades, and increase algorithmic trading efficiency.

We know you need to move fast to implement new trading strategies — and to put an end to activities that prove unprofitable.

Instead, you get short lead times and flexible contracts, so you're never tied in to paying for services you no longer need. And because there are no upfront costs, there's no need to find capex to invest.

As more and more business undertake digital transformation projects and move workloads into the cloud, there is a need for extranet connectivity to enable content and application providers hosted in the cloud to connect to their customers, and vice versa.

By connecting to Colt PrizmNet, market participants can gain access to the entire community of service providers in AWS, Microsoft Azure, Google Cloud and IBM Cloud. This includes but not limited to real-time and historical data from exchanges and market data vendors, as well as cloud based software vendors and fintechs.

Colt PrizmNet facilitates direct cloud connectivity by interconnecting with the nearest PrizmNet PoP or through our extensive network connecting 29K+ buildings & 900+ data centres to connect to multiple third party organizations.

These interconnects, which also underpin Colt's award-winning Dedicated Cloud Access proposition, provide resilient and diverse connectivity to leading Cloud Service Providers (CSPs), and dedicated bandwidth between CSPs and the Colt PrizmNet network. Connectivity to new third party organizations can then be ordered through the Colt PrizmNet portal,and implemented in a matter of days.

Colt has been serving the financial sector for over 25 years. Its reach has grown significantly with the acquisition of the specialist market data and service provider MarketPrizm in 2011 and KVH in 2014, an Asian telecoms
operator with a focus on the financial sector.

Today Colt offers an extensive network spanning 200+ cities and a community of 10,000 financial sector firms worldwide. These assets underlie the Colt PrizmNet financial extranet offering.

Why does that matter? Colt PrizmNet financial extranet leverages Colt's award winning and highly secure Ethernetbased network. That means your content and services are delivered over a highly reliable and scalable network with guaranteed low and deterministic latency to firms worldwide.

But more importantly, Colt's established presence in the financial sector provides you with rapid access to a growing community of capital markets firms. With Colt PrizmNet, you can connect to the capital markets ecosystem.
Want more information?
Visit our resources hub to dive into Datasheets, Lightning Talks, Webinars, Whitepapers and more – all specified to financial markets.