Today's working environment has a responsibility to make sure everyone is represented and included. It's long been known that there's a business case for Inclusion & Diversity; however, as an organisation we know it's more than that.
We have long strived to create the Future Network, one that will underpin how the world works, and that can't be done unless those working towards this mission feel as though they are heard and valued; regardless of their cultural background, gender, sexual orientation, or age. We know that we won't be successful unless we are steadfastly focused on creating a workplace that is equal for all.
Offices in
local countries
Our networks, programmes & initiatives
Hover over each box to find out more about what we do
Our networks offer a chance for employees at Colt to raise awareness and connect with others through events and activities, providing a safe, supportive space. Keep an eye out for any external diversity events.
Colt's women's network exists to promote diversity and gender balance at Colt and engage with all employees to enable Colt's women to thrive.
Colt's LGBT+ and Allies network aims to create a safe space for all LGBT+ employees and allies, raise awareness of issues that impact LGBT+ employees and encourage diversity and inclusion.
YOUnited was created in 2019 to promote cross cultural understanding and an environment where anyone can flourish regardless of their race, ethnicity, faith or cultural background.
Disability Accessibility Network
DAN is an employee network at Colt and was established with the aim to raise awareness of visible and invisible disabilities and health conditions, embrace people's differences and champion inclusion across Colt.
Colt has partnered with The Girl's Network to empower, inspire and develop the next generation of professional women via mentoring. Through our employees' direct mentoring and by hosting network's events at our HQ, Colt has engaged with over 115 girls and women in 2019.
We've expanded our graduate scheme to include various locations and managers training on how to manage a multi-generational workforce.
Colt's returners programme is for talented professionals who have been out of corporate life for more than two years and who wish to return. More details can be found on Colt's careers site.
Our programs and initiatives aim to connect Colt with the outside community and create meaningful opportunities.
Our polices are in place at Colt to help support you through all walks of life.
The people in our business have always been one of our greatest assets, and as an organisation, we owe it to them to create a working environment where they can bring their whole selves to work. This means embedding Inclusion and Diversity into everything we do.
Our Inclusion and Diversity strategy centres around five pillars - Pride Matters, Network 25, Enablement, Cultural Diversity and Multigenerational – but outside of these pillars, we are embedding Inclusion and Diversity at the centre of our organisation, ensuring that every Coltie knows that this is how our business functions - we either all succeed, or none of us do.
Vice President Culture, Change & Diversity, Colt
Our new regular I&D podcast
Welcome to The Full Picture - a new podcast from Colt Technology Services blending personal stories from our people, their own experiences and unique perspectives, along with the views and insights from experts within our industry and beyond. Episodes will focus in on topics that mean something to our people and the workforces of other organisations such as mental health, neurodiversity in tech, changing conversations about race, to name a few.
Our first season is all around inclusion and diversity: why is it important? What do I&D statistics actually mean? And, most importantly, what should companies be doing about it?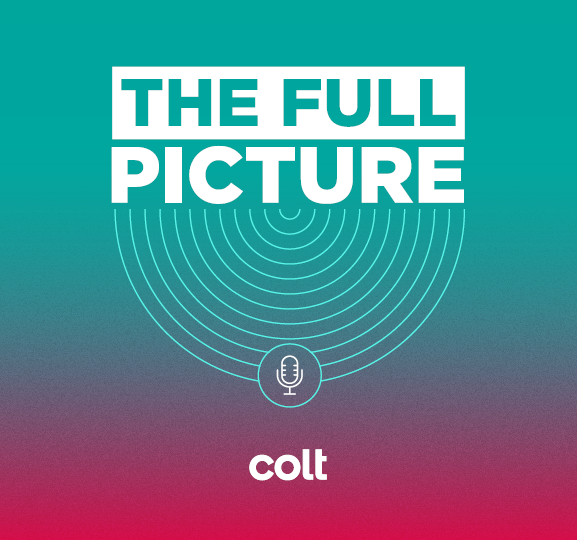 Read more about how we make Colt an inclusive & diverse place to work
Meet some of the Humans of Colt
Find out more about the people that make Colt unique. Click on an any of the images to read a story.
To find out more about our inclusion & diversity plans, or to explore our available opportunities, visit our global careers website below.