Fully featured Colt SIP Trunking
SIP Trunking simplifies your business telephony and saves you money. Pan-European businesses who want to optimise their voice infrastructure and better manage costs should consider Colt as a provider for SIP Trunking services. With SIP Trunking solutions you simplify all your telecommunications into a single IP network.
You keep all the features of traditional telephony, and call quality, while gaining a monthly cost saving as high as 50%.
Why choose SIP Trunking services?
Colt as your trusted provider
We have 12 years of experience in SIP Trunking services, delivering to 3500 customers in 27 countries with more than 7bn minutes per year. Colt scored 4.5 out of 5.0 for SIP Trunking in Gartner's Critical Capabilities report for Pan-European network services. According to Ovum, Colt is in the Top 3 SIP Trunking providers in Europe.
We provide highly reliable business-grade service in all our global SIP countries, offering disaster recovery, fraud management, encryption and voice security over multiple connectivity options, which allows businesses to seamlessly transition from legacy telephony to VoIP with services that include supplying full regulatory compliance (emergency call routing, lawful intercept and number porting porting) in all countries as well as a comprehensive feature set.
Continually expanding globally
In order to evolve with our international customers' changing business needs, we continuously expand our SIP Trunking services. We now cover 27 countries globally.
Our proposition remains the same - centralised VoIP solution with a single point of contact for contracting, ordering, billing and management, for both existing Colt countries and new countries.
Below, you will find the countries currently served by our SIP footprint. If your country isn't included in this list, reach out to us here, and we can discuss specific solutions.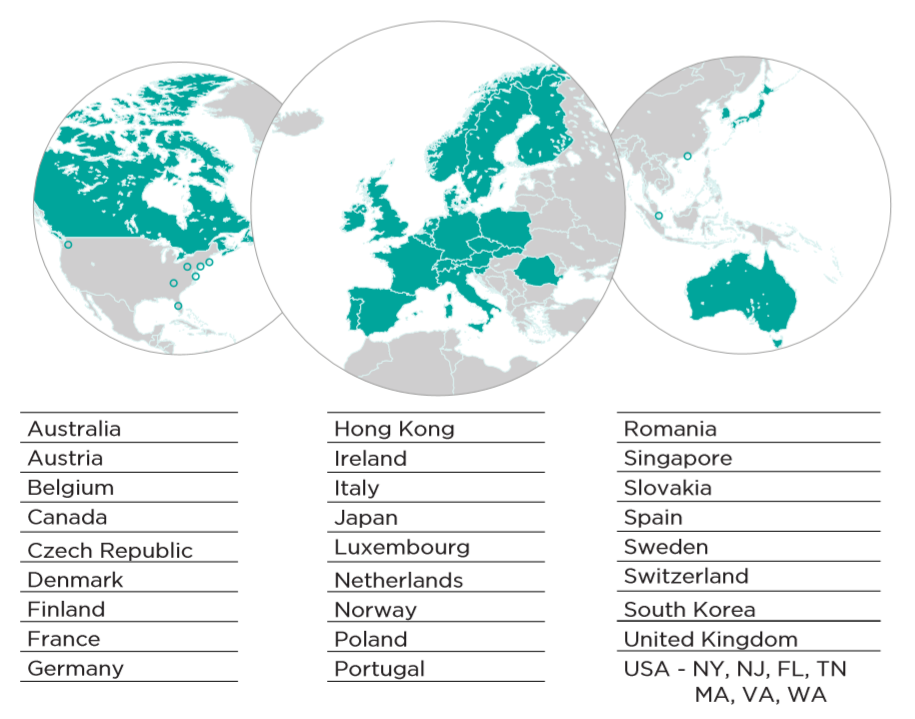 For information related to Voice service features, Codec/transcoding/security details, IP connectivity types, resiliency & disaster recovery or additional special information, download our technical datasheet below:
Learn more
Want to learn more about our business phone services?
Check out the rest of the products below.
ISDN Voice Services
With over 20 years' experience, and the most comprehensive Pan-European network, Colt is the ISDN provider of choice for thousands of businesses across Europe.