As an industry and as individuals, we are responsible for addressing climate change and making the world a better place. Our impact and our potential cannot be understated and it's why sustainability is a key pillar of our strategy. We've already been working on this for several years, so I'm incredibly proud to present our first Sustainability Report as a culmination and recognition of our efforts.'
Our actions impact our stakeholders and our communities. We have a responsibility to our owners, customers, suppliers and employees to act as a reputable global company. Colt Group's Code of Business Conduct and policies set out how we operate in an honest, transparent and accountable way, with consistency across all markets.
With seven Directors on the board of Colt Group Holdings Limited (Colt Board), the company can accommodate its need to operate as a large private limited company. Colt and Colt Data Centre Services (DCS) have separate boards meetings and each of Colt and DCS has a separate Remuneration Committee and there is a joint Audit Committee.
The Colt Board makes decisions affecting Colt and the Colt Group. The DCS Board has a full mandate to make decisions regarding DCS. The Colt Board and DCS Board are each comprised of non-executive directors and senior management. The Audit Committee and the Remuneration Committee do not include executive directors.
Our approach to diversity is reflected in the Colt Board's composition, where there is a range of backgrounds and experiences, bringing about a balanced and effective board for Colt Group's purpose.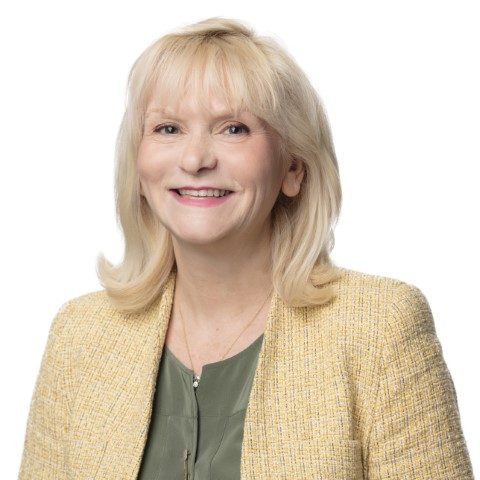 General Counsel & Company Secretary
"Colt is committed to the highest possible legal and ethical standards. It is the policy of Colt to instil and to maintain a true culture of compliance with all laws, rules and regulations wherever we do business. We hold our people to the highest standards when it comes to governance, ethics and regulations. We do this by consistently providing them with the tools and training they need."
Anti-corruption training

0%
In 2021, 98.6% of Colt Group Employees have completed training on anti-corruption*
* Data includes only active employees and excludes Contractors Ongoing. The completion rate for new joiners was 94.5%
Business ethics, anti-corruption and whistle-blower mechanism
We are committed to running our business responsibly and to the highest ethical principles. Colt Group's Code of Business Conduct sets out the overall standards and commitments towards ethical conduct, anti-corruption, whistleblowing and legal compliance. These standards extend to Colt and DCS's suppliers, partners, agents, employees and subcontractors.
All Colt Group employees must complete mandatory training about the Code of Business Conduct annually. Business ethics, anti-corruption and whistle-blower mechanism Colt Group has established a whistle-blowing system, and our employees are encouraged to raise breaches of the Code of Business Conduct. Reports can be made via the independent Business Ethics Line or by reporting to the Corporate Compliance Committee. Anonymous reporting is possible wherever permitted by local law.
Colt Group is committed to upholding the fundamental human rights set out by the International Labour Organisation (ILO) and requires all employees to comply with all of the ILO's Fundamental Principles through their conduct and responsibilities.
We have zero tolerance for slavery and human trafficking. We will not tolerate any such activities within our operations or supply chain. The Colt Board annually approves a Modern Slavery Act statement which is published on our website and demonstrates our commitment to running our business responsibly and sets out our overall approach. We maintain the highest ethical principles in respect to human rights.
We are committed to taking appropriate steps to ensure that everyone who works for Colt Group – in any capacity, anywhere in the world – benefits from a working environment in which their fundamental rights and freedoms are respected.
The effective understanding and management of our risks is a key factor in the continued business success at Colt Group. We strongly believe that good risk management drives better commercial decisions and creates a more resilient and sustainable business.
Colt Group operates an Enterprise Risk Management Framework covering all types of risks, including sustainability risks. The Group Risk Management Team is responsible for the overall risk framework, including its consistent and continuous application across the business. The Group Risk Management Team regularly reports to the Audit Committee.
In 2021, Colt produced a climate-related risk assessment that looked at our impact on the climate and the impact of climate change on our operations.
All risks were identified as either transitional or physical risks, with each physical risk classified as either chronic or acute.
In 2021, DCS also produced a climate-related risk assessment to identify any risks from climate change on the normal operation of our data centres.
Risk impacts are analysed and evaluated under our enterprise risk management process in terms of profit 'at-risk'.
In line with the requirements of the Task Force on Climate-related Financial Disclosures (TCFD), we performaed detailed impact quantification for a selection of key risks.
The Finance team then reviewed the output and considered its inclusion as part of our financial modelling and disclosures.
Identified risks and opportunities were reviewed against Colt's risk appetite. For risks sitting outside of appetite, the relevant risk owners are responsible for implementing additional risk mitigating actions.
Data privacy and cybersecurity
We must do this with integrity and transparency as we drive digital transformation to unlock commercial value across the entire value chain. We continue to strengthen our capabilities to protect personal data belonging to individuals, such as our employees, partners and customers, and commercially sensitive data.
Colt Group's Privacy Goals and Global Privacy Policy enable us to effectively protect personal data and manage privacy risks to our business services, functions, information systems, assets, and people. We have articulated clear requirements for cybersecurity through incident response procedures to help prevent interruptions and cyberattacks.
Colt Group has implemented data breach procedures and a complaints procedure for employees, customers, and third parties. Annual and recurrent mandatory training in Data Breach and Data Privacy compliance is provided to all Colt Group employees.
Colt Group has implemented procedures, tools and KPIs to apply the principles of Privacy by Design and Privacy by Default at the first stage of every product, application, policy, or system launch and along the lifecycle of the relevant data processes. This means that all policies, procedures and systems will need to comply with the General Data Protection Requirements (GDPR) and any other applicable Data Protection legislation from the inception of the products and processes development.
In 2021, we provided a Mandatory Privacy E-Learning Training for all Colt Group employees, which includes the following modules: Data Breaches, Basics of Personal Data, Colt Group Obligations and Privacy Regulations, Colt Group Employee Obligations, Implementing Data Privacy compliant projects and Binding Corporate Rules (BCRs) and International Data Transfer.
In 2021, we organised a worldwide Data Privacy Week that addressed issues such as Data Breaches, BCRs, project implementation according to privacy compliance, working in a data breach scenario and Data Privacy by Design and Default.
In addition, we organised Data Privacy Awareness Week Training in Ireland and India, considering local privacy topics and regulations.
Binding corporate rules (BCRs) are the privacy certification that provides us with the highest recognition in privacy that a group of companies can have and proof of privacy compliance. This allows us to transfer personal data easily between all our entities, keeping the same levels and standards of privacy compliance across all Colt Group companies.
In 2021, we became one of only ten companies to get the approval of the Binding Corporate Rules of both controller and processor with the European Data Protection Board and the only voice and data communications provider in the world to have achieved this standard since the new GDPR came into force.
Data Protection Training in 2021

0%
In 2021, 98.4% of all Colt Group's employees have completed training on data protection.
Regulation and policy engagement
We engage routinely with regulators as part of conducting our business. We are committed to conducting all engagement activities with regulators, policymakers and civil servants with transparency, openness and integrity.
Our Code of Business Conduct sets out the overall standards and commitments toward our policy engagements.
Engagement with Climate Neutral Data Centre Pact
We are actively engaged in developing self-regulatory frameworks for mandatory carbon reporting by Data Centre service operators. In 2021, DCS's Director of Energy and Sustainability served as a board member of the European Data Centre Association (EUDCA).
A clear governance framework has been established to ensure consistent engagement with policymakers. Our engagement via the EUDCA is monitored and overseen by the DCS Energy and Sustainability board. All key commitments required from our EUDCA involvement are assessed at this board meeting, which every member of the DCS SMT attends. The DCS Senior Management Team's position on different measures in the EUDCA reflects our collective agreement at the DCS Energy and Sustainability Board.