The enterprise of tomorrow is reliant on a digital ecosystem of partners to deliver on their corporate objectives and results. The Colt IQ Network connects these partners to the heart of the intelligent enterprise to deliver greater application performance, availability and return on investment.

 
Built up of software vendors, cloud service providers, data centre and technology partners; our digital ecosystem partnerships have been built to ensure your digital transformation delivers on its objectives. Together we have the power to turn your digital transformation into a digital revolution.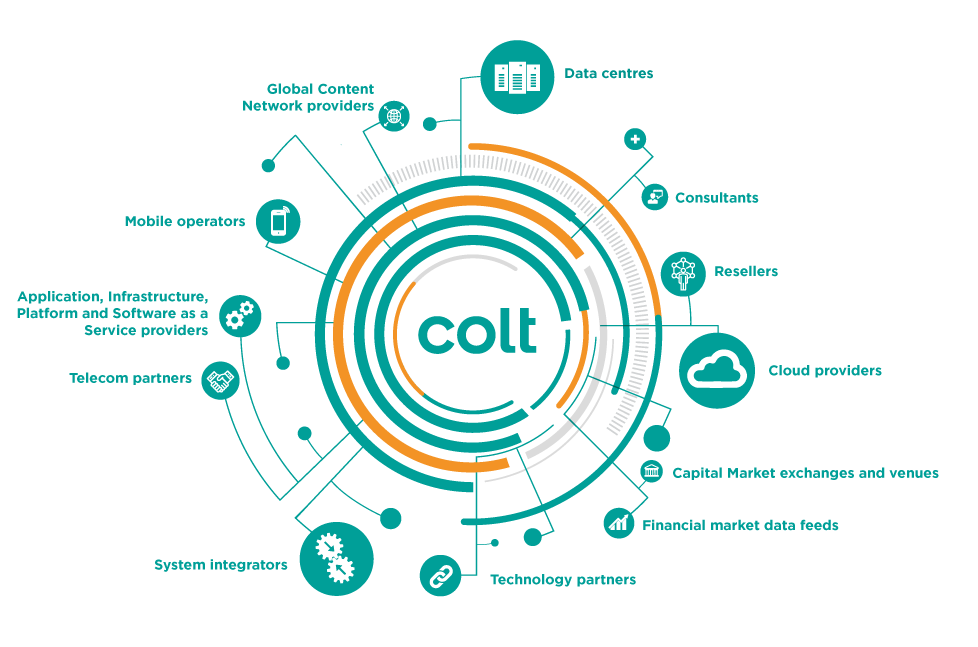 Why do we build a partner ecosystem?
What others say about our Partner Eco-System
"Ciena is extremely proud to be partnering with Colt in their delivery of true Ultra High Capacity Services. The Partnership between us is a perfect fit in our joint aspirations to provide the market with the best end-to-end connectivity services, and we enter into this with complete confidence that together we will achieve maximum success"
Lorraine Twigg
Head of Partners EMEA, Ciena
"The cloud is driving transformation through new business models, easy global expansion and reach, accelerated innovation and time to market, along with an enhanced customer experience. Collaborating with Colt to bring ExpressRoute to customers is a core part of these attributes and values."
Mikkel Riis
Senior Product Marketing Manager, Microsoft Azure
Contact us if you would like more information about our Colt partnerships