The installation in the City of London's first game server deployment was Hiber's web-based metaverse platform HiberWorld
Montreal, August 29th, 2023
Edgegap, the gaming industry's premier server orchestration platform, today announced a pivotal partnership with Colt Technology Services and CIN, the digital infrastructure companies. The partnership has delivered the world's first game server running on true edge computing, integrating Edgegap's technology with Colt and CIN's physical infrastructure network – with London chosen as the first location.
Colt's edge computing platform and network on demand connectivity deployed through CIN's Street Arc build the underlaying digital infrastructure supporting the gaming application. The integration dramatically improves multiplayer gaming experiences for Londoners, eliminating lag and latency issues.
"Our work with CIN and Colt emphasises our commitment to responding to, and meeting the shifting demands of modern multiplayer games. Considering the frequent outages and performance glitches from the industry's major players, it is obvious that the era of relying solely on expensive centralised infrastructure is coming to an end. And, with performance expectations of gamers continuing to rise, we firmly believe in the importance of moving to a more hybrid, distributed approach if those expectations are to be met. We're truly delighted to be working with Colt and CIN and using our collective strengths to improve the multiplayer gaming experience,"
Mathieu Duperre, CEO and Founder of Edgegap.
"The traditional public cloud, often situated far from both urban and rural populations, is prone to introducing lag between players because of the distances. This hampers performance and leads to a lesser multiplayer experience for gamers. Working with Edgegap means we can continue to provide the best level of service for our customers and empower game developers and publishers to give their players the best experience possible,"
Mirko Voltolini, Vice President Innovation at Colt Technology Services.
Edgegap's on-demand, fully managed orchestration platform provides unparalleled latency performance, instant deployment and automated scalability for multiplayer games, tailored to meet the needs of studios and publishers. The automation and rapid-scaling orchestration enables efficient traffic management across Edgegap's expansive distributed cloud network, spanning more than 550 locations worldwide.
By leveraging its patented technology, Edgegap ensures near-zero latency, by deploying game servers, or "instances," in locations closest to players. Furthermore, it guarantees unrivalled reliability with an industry-leading 99.99% availability – achievable only through edge cloud infrastructure.
About
Edgegap
Founded by Mathieu Duperré in 2018, Edgegap is a Canada-based pioneer in the edge computing industry & automation. Edgegap provides a managed platform based on containers which enables developers to distribute their games and applications anywhere and everywhere in the world within seconds. Currently, Edgegap works with an array of clients across the games space, such as Alderon Games, Hiber, Matrioshka Games, Alderon Games, Triple Hill and Whalefood Games. Before founding Edgegap, Mathieu worked at Cisco Systems as a specialist in software-based solutions for the telecom industry. Leveraging edge computing, Edgegap's automated platform lowers latency, increases fairness and minimizes the engineering resources needed to manage the infrastructure.
---
Charlie Eaton: charlie@biggamesmachine.com
https:/edgegap.com
You may be interested in: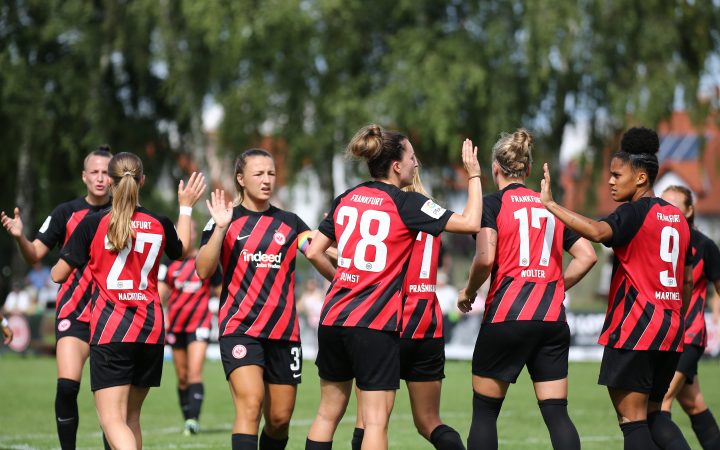 Female empowerment in IT and professional sports Frankfurt, 12 September 2023 Colt Technology Services (Colt), a global digital infrastructure company, today announced a new sponsorship deal to support the women's team of the traditional club Eintracht Frankfurt in the Google Pixel Women's Bundesliga from the upcoming season 2023/2024. Colt is committed to empowering women, especially...
Continue Reading

→
New Digital Infrastructure Report finds 25-34 year old IT leaders surveyed are driving AI take-up in enterprise applications from CX to fraud detection – and 83% of IT leaders surveyed expect their  IT/digital infrastructure to grow over the next 12 months London, UK 14th September 2023– Colt Technology Services, the digital infrastructure company, today...
Continue Reading

→
Colt is now a certified provider of voice with Zoom and one of 14 providers listed worldwide on Zoom App Marketplace under 'Carrier Provider Exchange'. These new capabilities allow businesses to choose Colt as their preferred voice provider for a fast and cost-effective way to integrate high-quality voice services into Zoom. Customers can request contact...
Continue Reading

→