By Kaminee Dubey, Infrastructure & Operations Consultant and Pride Matters member at Colt
Allyship in Action
Colt has taken a significant step towards building an inclusive workplace. This empowering program aims to cultivate allyship and support for the LGBTQIA+ community, fostering an environment where every employee can thrive as their authentic selves.
But what exactly is an LGBTQ+ ally? An ally is someone who stands up for and supports individuals who identify as LGBTQIA+. Though allies themselves may identify as heterosexual, cisgender or both, they actively work towards creating a more accepting world for their LGBTQ+ colleagues and friends.
How you can help
So, how can one become an ally? The first step is to listen and educate oneself. Actively seek out the voices of marginalised communities, read articles, and watch films to gain a deeper understanding of their experiences. Being an ally is not about personal feelings or opinions, it's about lending an ear and respecting the perspectives of others. Sharing information about LGBTQIA+ support services can also offer valuable support to those around you.
The significance of allies in promoting an inclusive workplace cannot be overstated. They are among the most effective and powerful advocates for LGBT people, as they play a crucial role in creating a welcoming and accepting environment. By advocating for equality, fairness, and acceptance, allies contribute to breaking down barriers and creating a safe space where LGBTQ+ individuals can freely express their identities. Their support not only aids those in the coming-out process but also helps raise awareness of the importance of mutual respect and equal treatment for all.
"Never be bullied into silence. Never allow yourself to be made a victim. Accept no one's definition of your life; define yourself."
My allyship
I became a member of Pride Matters – Colt's dedicated LGBTQIA+ support network – because I have always been an ally. I want to stand by their rights as I believe that all people deserve equal opportunity regardless of their sexual orientation, and no one should be bullied for their sexuality or any other reason. This is a subject that needs to be openly discussed. The UK is seen as a very open-minded country, but it is not. Prejudice, even if unconscious, is in our day-to-day.
Allyship is not limited to one's connections or identity; it is a testament to the belief in equality and social justice. Many allies are motivated by the fundamental principle that all individuals, irrespective of their sexual orientation or gender identity, should enjoy the same rights, opportunities, and protections as anyone else. They actively contribute to the broader fight for human rights and a fairer society by embracing diversity and inclusivity.
Education and awareness also serve as driving factors for many allies. By educating themselves on LGBTQ+ issues and understanding the challenges faced by the community, they become advocates for positive change within their communities and workplaces.
Ultimately, being an LGBTQ+ ally entails actively supporting and uplifting the LGBTQ+ community. It involves listening, learning, challenging one's biases, and taking action to create a more inclusive and accepting society. This allegiance will open doors for employees to come together and stand with the LGBTQIA+ community, fostering an atmosphere of support and understanding.
Our shared future
By embracing allyship, Colt seeks to make a lasting impact on its workplace culture and contribute to a world where everyone can live authentically, free from fear and prejudice. As employees unite to support their LGBTQ+ colleagues, the journey towards a more inclusive future takes a significant step forward.
We make extraordinary connections. You can learn more about the networks here at Colt or if you would like to work with us, check out our Careers page.
You can also discover more about the initiatives we're pursuing to make Colt an inclusive and equitable workplace by opening our latest Sustainability Report.
17th-20th Oct, 2022 Europe's largest telecoms networking event will be back in London from October 17 – 20 in a blended format. You can join no matter where you are, whether it's on-site or online. The industry is waiting to reconnect.
Continue Reading

→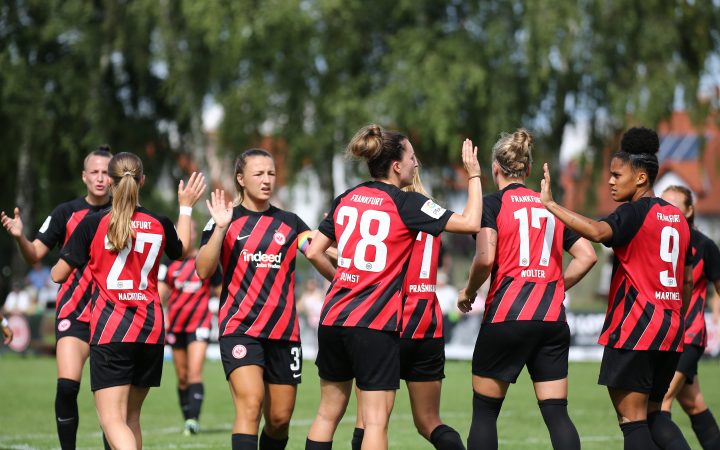 Female empowerment in IT and professional sports Frankfurt, 12 September 2023 Colt Technology Services (Colt), a global digital infrastructure company, today announced a new sponsorship deal to support the women's team of the traditional club Eintracht Frankfurt in the Google Pixel Women's Bundesliga from the upcoming season 2023/2024. Colt is committed to empowering women, especially...
Continue Reading

→
New Digital Infrastructure Report finds 25-34 year old IT leaders surveyed are driving AI take-up in enterprise applications from CX to fraud detection – and 83% of IT leaders surveyed expect their  IT/digital infrastructure to grow over the next 12 months London, UK 14th September 2023– Colt Technology Services, the digital infrastructure company, today...
Continue Reading

→