This blog post forms part of our new content series: 'Digital Infrastructure Insights: Elevating the customer experience'. For more informative and timely content like this, simply follow the link.
The adoption of intelligent digital infrastructure is critical for companies to excel and meet customer expectations. From cloud computing to data analytics, technology has reshaped the way businesses operate, compete, and grow. However, despite the many benefits, building and managing truly agile digital infrastructure can be a complex and challenging process. 
Digitising operations is normally a gradual process that takes time and effort. Companies face barriers such as cost, time and complexity when making big decisions such as switching suppliers or upgrading infrastructure. Furthermore, long-term relationships or contractual obligations may hinder the transition process. However, the motivations of enhanced customer service, scalability, collaboration, lower costs and better technology and performance often outweigh the barriers.  
The barriers and motivations revealed here are findings from our latest brand research, which involved surveying nearly 1,000 IT decision makers.  
There are several challenges when it comes to building successful digital infrastructure (and this also depends on what a business classes as successful), but some are similar those of digital transformation i.e., legacy technology.
We have grouped the most common into three categories:
Business and strategy challenges

 
If a company wants to take a more holistic view of their infrastructure, this means a different budget discussion rather than just what's needed for a particular project. Businesses must weigh up the benefits against the costs of building and maintaining it. Large companies will need to look at a global view versus a regional or local one, and how this relates to their supplier selection.
The adoption of digital infrastructure can have a big impact across a business. Businesses will need to have acquired 'buy in' from leadership on prioritising digital initiatives which can be challenging if budgets are being cut, and the adoption of DI would likely result in the collaboration of teams rather than 'just IT' or similar. Companies will need to manage these collaborations as well as any relationships between partners that are brought in as part of the process. Ideally there needs to be a single point of contact and close integration between platforms. 
Digital infrastructure enables a business's existing processes and systems. It needs to be designed to scale with the growth of a business and therefore it needs to be able to handle increasing amounts of data and traffic as the business expands. Though legacy systems are often essential, they weren't designed to interface well with other pieces of technology and were created in a different era, to solve a different set of challenges. Though the transition is not necessarily going to be easy (say from hardware to software), if a company wants benefits like flexibility, this hurdle is worth jumping. 
Businesses must be prepared to manage demand across multiple users and departments, and they must decide who is going to be in control and who is going to keep on top of ongoing maintenance and updates to keep the new infrastructure functioning optimally. When dealing with complex systems in particular, this can be time-consuming. 
User experience and security challenges

 
Infrastructure needs to be built for future use cases and to fit business needs and there needs to be flexibility across all parts, rather than just in pockets. This can be challenging if businesses are working with different vendors for each component. Companies will need to ensure that their people are trained on how to use the new infrastructure and have the skills to make the most of it.  
There are multiple ways of accessing digital infrastructure (for example, hybrid and mobile workers), and therefore companies need to think about accessibility, also taking into consideration the inclusion aspect to ensure a great experience for everyone. This includes carefully managing and monitoring the user experience of apps that run on their new infrastructure.  
Digital transformation can generate large amounts of data, which must be managed effectively and in keeping with each country's data protection laws. Businesses need to have processes and tools in place that will store, analyse, and make decisions based on this data. Security is a top concern when building DI – especially in places like the cloud – and therefore companies need to ensure their DI is secure in the face of cyber-attacks, data breaches, and other security-related threats. 
To conclude
Overall, building digital infrastructure requires careful planning, expertise, and investment. Companies need to be prepared to address these and build DI that is secure, stable and effective. Working with the right partners, who have experience working across different ecosystems, can help you navigate such challenges and make your digital transformation journey much easier. 
If businesses do these things effectively, they can remain competitive and look forward to new infrastructure with enhanced performance that delivers improved customer experiences. 
If you are looking to build on your existing infrastructure, there are several key steps you need to take which are quite self-explanatory: 
Assess current infrastructure

Define goals

Find the right partners

Develop a plan

Invest in the right technology and maintenance

Prioritise cyber security

Train your people

Monitor and adjust

Focus on data management

 
If you're looking for tips on how to build end-to-end agile digital infrastructure to suit your business needs, our joint paper with Equinix would be a great place to start.
17th-20th Oct, 2022 Europe's largest telecoms networking event will be back in London from October 17 – 20 in a blended format. You can join no matter where you are, whether it's on-site or online. The industry is waiting to reconnect.
Continue Reading

→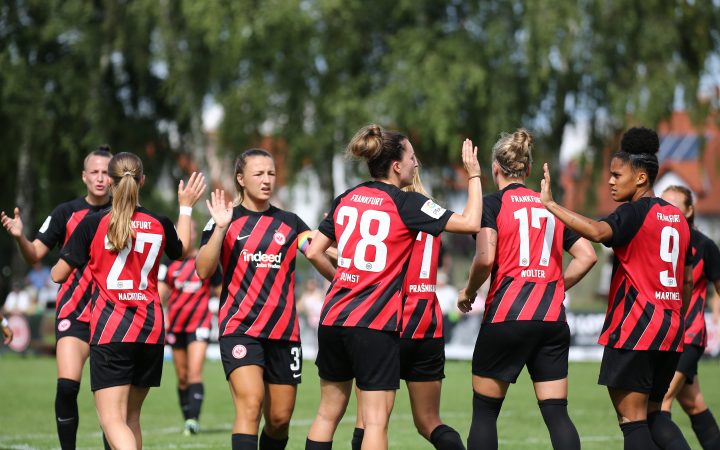 Female empowerment in IT and professional sports Frankfurt, 12 September 2023 Colt Technology Services (Colt), a global digital infrastructure company, today announced a new sponsorship deal to support the women's team of the traditional club Eintracht Frankfurt in the Google Pixel Women's Bundesliga from the upcoming season 2023/2024. Colt is committed to empowering women, especially...
Continue Reading

→
New Digital Infrastructure Report finds 25-34 year old IT leaders surveyed are driving AI take-up in enterprise applications from CX to fraud detection – and 83% of IT leaders surveyed expect their  IT/digital infrastructure to grow over the next 12 months London, UK 14th September 2023– Colt Technology Services, the digital infrastructure company, today...
Continue Reading

→