We are extending our SIP trunking service Colt VoIP Access to new countries for our White Label customers and Resellers, enabling them to unlock new business opportunities in the evolving VoIP markets.
Colt VoIP Access is our fully featured end-customer related SIP trunking service that our wholesale customers can resell under their own brand with minimum investment. We have now expanded our coverage into the Czech Republic, Luxembourg, Romania, Slovakia, Norway, Finland and Japan.*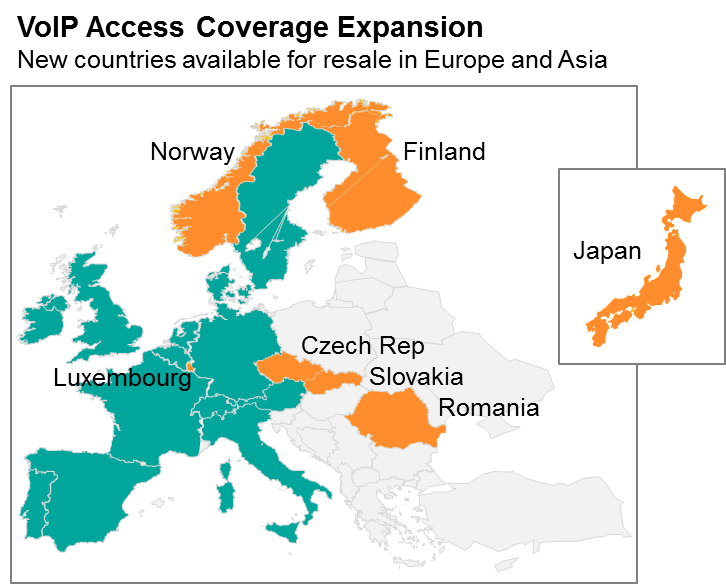 This is a perfect opportunity for our wholesale customers to meet their end-customers' requirements for a high quality SIP Trunking service with increased coverage.
In all available countries, VoIP Access is fully integrated into our White Label offering, enabling customers to sell their services without capital expenditure, and ensuring a seamless and quick start. We provide a full service wrap with enhanced billing and reporting features, including our two-tariff model, comprehensive reporting and end-customer invoicing. With our Reseller tools, our customers keep full control of their business. We provide daily unrated CDRs via our B2B interface Cocom, to facilitate their end-customer billing and traffic monitoring.
With the latest expansion, VoIP Access will be available for resale in 20 countries, enabling multi-national end-customers to simplify their telephony infrastructure and migrate to a single VoIP-based solution, which helps them to reduce costs and create a consistent user experience across the company.
If you are interested in expanding your SIP trunking coverage into new VoIP markets, we would be happy to discuss your requirements and our services in more detail.
Please contact your Colt account manager or send an email to our Service Provider Solutions team. We look forward to talking with you.
*Planned availability for Norway and Japan end of April 2016.
Last week Colt won the award for the "Best network technology innovation" at the 17th annual Global Carrier ...
Continue Reading

→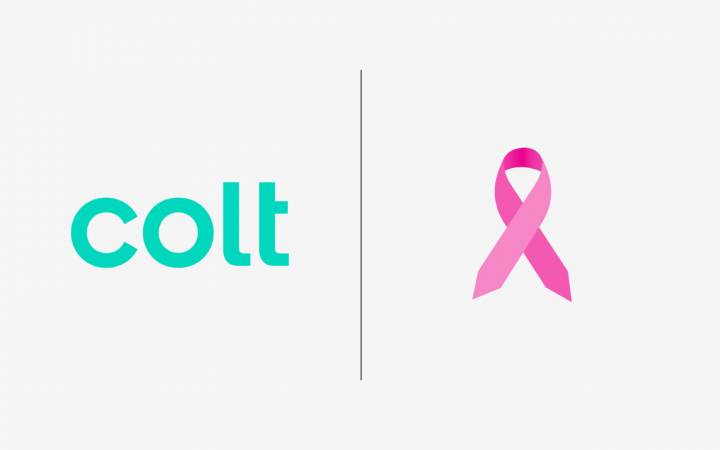 Every October, people around the world show their support to those affected by breast cancer. In the UK ...
Continue Reading

→
RCS MediaGroup is a leader in media and publishing in Europe, whose prestigious publications include Corriere della Sera ...
Continue Reading

→