London, 24th June 2016 – Colt is excited to announce its involvement in this years' 5G World. The two-day event, held at Olympia, London, brings together telecom operators, solution providers and IoT experts from across the globe. Colt will be hosting a keynote on the role of SDN in 5G networks, and participating in one of the leading panel discussions on LTE Networks.
During the keynote session, taking place at 5.20pm on 30th June, Aaron Partouche, Marketing & Business Development Director at Colt Technology Services, will discuss:
The impact of 5G networks on the new level of connectivity in Enterprise, and Smart Cities
The key elements of the ecosystem that need to come together for 5G to be realised
The importance of software defined networks (SDN) for building the foundations of 5G and IoT
What can business do to prepare the networks for the IoT using current technologies
Colt will also be participating in a panel debate on "Exploring techniques and technologies that further improve the performance of LTE networks", taking place at 4.20pm on 29th June. During the panel, Partouche will emphasise the need for more sites and fibre connectivity to improve network performance.
To find out more about Colt's involvement in 5G World, visit: https://5gworldevent.com/.
Title
Date/time/Location
Panel: Exploring techniques and technologies that further improve the performance of LTE networks
Date: Wednesday 29th June 2016
Time: 16:20
Venue: Olympia London
Keynote: The role of SDN in 5G networks
Date: Thursday 30th June 2016
Time: 17:20
Venue: Olympia London
ENDS
 About Colt
Colt provides on-demand network and communications services to information–intensive businesses across Europe, Asia and North America. Founded in 1992, there are over 5000 Colt people in local offices across 21 countries.
Customers include 18 of the top 25 bank and diversified financial groups and 19 out of the top 25 companies in both global media and telecoms industries (Forbes 2000 list, 2014). In addition, Colt works with over 50 exchange venues and 13 European central banks.
Colt provides businesses with reliable business grade services backed by the right choice of technology, service and commercials. When it matters, customers choose Colt.
Colt press contact
Colt, Steve Hughes
DDI: +44 (0) 20 7863 5385
Mobile: +44 (0) 79 5163 7203
Email: Steve.Hughes@colt.net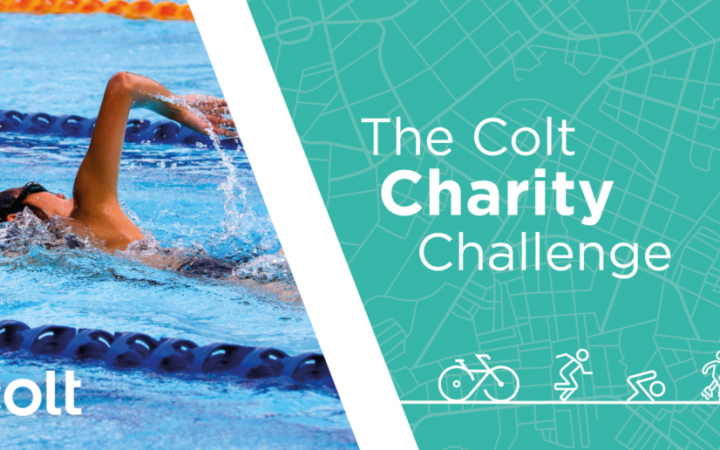 For eight consecutive years, we have organised and hosted the Colt Charity Bike Ride. An annual event, where ...
Continue Reading

→
Home ❯ Colt Technology News ❯ Colt discusses SDN in 5G networks at 5G World Click here to ...
Continue Reading

→
Connectivity is key to a successful cloud experience and that's why we're working closer than ever with leading ...
Continue Reading

→