Collaboration strengthens Colt's ecosystem of best-in-class technology partners, helping customers futureproof their networks
 London, UK, Tuesday 12th September  – Colt Technology Services, the digital infrastructure company, today announces a collaboration with Nokia, the technology and innovation leader. The partnership boosts Colt's multi-vendor offering, strengthening network capabilities and providing customers with flexibility and choice.
Enhancing the Colt IQ Network's capability, the collaboration brings Nokia's 1830 product family along with Wavesuite software suite into Colt's current optical network solutions. Nokia's 1830 Photonic Service Switch (PSS) and Wavelite products provides scalable optimised end-to-end optical transport solutions for enterprise, data centre interconnect, metro, regional and long-haul networks. Colt will also deploy the Nokia Wavesuite software suite for delivering network automation.
Colt's Optical portfolio provides the very highest levels of network performance for backbone connections, inter-data centre connectivity and other high bandwidth requirements. All of Colt's optical services can be provided on defined network routes and fibre paths with varied options for diversity, service redundancy and resilience.
This multi-faceted development sees Colt leverage an industry-leading combination of hardware and software innovation from Nokia to provide enriched high bandwidth and software-defined connectivity enabled by Nokia Wavesuite software across its optical solutions for customers globally.
Vivek Gaur, VP of Network Engineering at Colt said "By partnering with Nokia, we're expanding our ecosystem of technology partners, enabling our customers to consume our always-on optical solutions  and providing the flexibility our customers need in their digital transformation journey"
James Watt, President of the Optical Networks Division, at Nokia said "We're excited to partner with Colt to broaden their range of next-generation solutions. With bandwidth demands increasing globally, Nokia's 1830 PSS family delivers market-leading coherent transport and WDM/ROADM technologies to future-proof Colt's optical network solutions to meet customer's needs."
About Colt Technology Services
Colt Technology Services (Colt) is a global digital infrastructure company which creates extraordinary connections to help businesses succeed. Powered by amazing people and like-minded partners, Colt is driven by its purpose: to put the power of the digital universe in the hands of its customers, wherever, whenever and however they choose.
Since 1992, Colt has set itself apart through its deep commitment to its customers, growing from its heritage in the City of London to more than 60 offices around the world. The powerful Colt IQ Network connects 222 cities and 32 countries with more than 1000 data centres, 51 Metropolitan Area Networks and over 31,000 buildings across Europe, Asia and North America's largest business hubs. Privately owned, Colt is one of the most financially sound companies in the sector. Obsessed with delivering industry-leading customer experience, Colt is guided by its dedication to customer innovation, by its values and its responsibility to its customers, partners, people and planet.
For more information, please visit www.colt.net
About Nokia
Nokia creates technology that helps the world act together.  As a B2B technology innovation leader, Nokia is pioneering networks that sense, think and act by leveraging our work across mobile, fixed and cloud networks. In addition, Nokia creates value with intellectual property and long-term research, led by the award-winning Nokia Bell Labs. Service providers, enterprises and partners worldwide trust Nokia to deliver secure, reliable and sustainable networks today – and work to create the digital services and applications of the future. For more information, visit www.Nokia.com.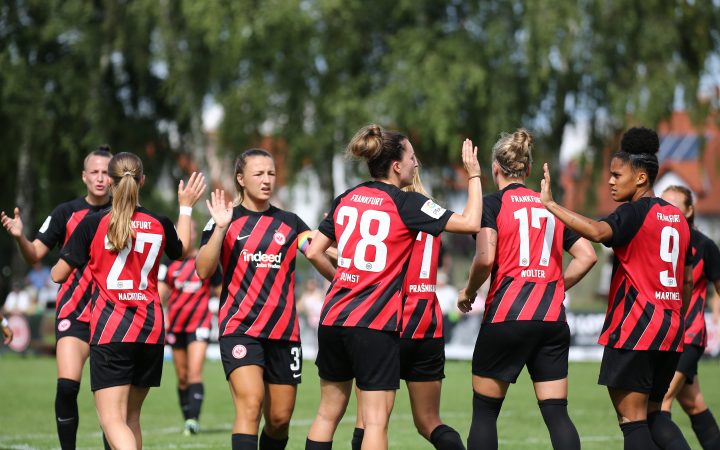 Female empowerment in IT and professional sports Frankfurt, 12 September 2023 Colt Technology Services (Colt), a global digital infrastructure company, today announced a new sponsorship deal to support the women's team of the traditional club Eintracht Frankfurt in the Google Pixel Women's Bundesliga from the upcoming season 2023/2024. Colt is committed to empowering women, especially...
Continue Reading

→
New Digital Infrastructure Report finds 25-34 year old IT leaders surveyed are driving AI take-up in enterprise applications from CX to fraud detection – and 83% of IT leaders surveyed expect their  IT/digital infrastructure to grow over the next 12 months London, UK 14th September 2023– Colt Technology Services, the digital infrastructure company, today...
Continue Reading

→
Colt is now a certified provider of voice with Zoom and one of 14 providers listed worldwide on Zoom App Marketplace under 'Carrier Provider Exchange'. These new capabilities allow businesses to choose Colt as their preferred voice provider for a fast and cost-effective way to integrate high-quality voice services into Zoom. Customers can request contact...
Continue Reading

→