Prestigious accolade in the global network enterprise services industry presented to leading company 'at the forefront of innovation and growth'
London, September 5th 2023 – Colt Technology Services, the digital infrastructure company, announced today it has received Frost & Sullivan's Best Practices Global Customer Value Leadership Award in network enterprise services. The award recognises Colt's ability to 'consistently develop growth strategies based on a visionary understanding of the future', highlighting its success in optimising new challenges and opportunities to meet its global customers' evolving needs.
Award nominees are evaluated against a rigorous set of criteria addressing business impact and customer impact. Frost & Sullivan's business impact criteria comprise financial performance, customer acquisition, operational efficiency, growth potential, and human capital. The customer impact criteria comprise price/performance value, customer purchase experience, customer ownership experience, customer service experience, and brand equity. "Colt Technology Services excels in many of the criteria in the global enterprise network services space," states the Frost & Sullivan profile outlining the methodology behind the award.
In addition to these criteria, Frost & Sullivan analysts look for evidence that nominees creatively integrate AI technologies into their day-to-day operations, to truly make a difference to the business. Analysts praised Colt's innovative application of AI across the company, beginning in the Marketing organisation as a strategy to develop a deeper understanding of its customers and their future business priorities. The report notes, "Frost & Sullivan's research analysts find that Colt's innovative AI-driven approach, coupled with its best practices implementation, improves both employee productivity and happiness. Happy employees translate to satisfied customers, facilitating customer loyalty and revenue growth."
Riana Barnard, Best Practices Research Analyst at Frost & Sullivan said, "By providing state-of-the-art digital infrastructure and delivering robust on-demand services on customers' terms, Colt presents a compelling business proposition. Moreover, its game-changing recommendation engine and AI-driven marketing strategy  inform company-wide decision-making to elevate the customer experience, positioning Colt as a pioneer in the enterprise network services industry."
Keri Gilder, CEO, Colt Technology Services said, "Customers have always been at the very heart of our business, and at Colt, we like to do things differently – to encourage diverse thinking and fresh ideas. Our culture of innovation coupled with our genuine passion for our customers delivers some amazing results, from our customised AI engines  to Net Promoter Scores of which we're super proud. It's an honour to have this passion and commitment recognised by Frost & Sullivan with such a prestigious award, and to achieve this at a global scale makes it even more special."
About Colt Technology Services
Colt Technology Services (Colt) is a global digital infrastructure company which creates extraordinary connections to help businesses succeed. Powered by amazing people and like-minded partners, Colt is driven by its purpose: to put the power of the digital universe in the hands of its customers, wherever, whenever and however they choose.
Since 1992, Colt has set itself apart through its deep commitment to its customers, growing from its heritage in the City of London to more than 60 offices around the world. The powerful Colt IQ Network connects 222 cities and 32 countries with more than 1000 data centres, 51 Metropolitan Area Networks and over 31,000 buildings across Europe, Asia and North America's largest business hubs. Privately owned, Colt is one of the most financially sound companies in the sector.
Obsessed with delivering industry-leading customer experience, Colt is guided by its dedication to customer innovation, by its values and its responsibility to its customers, partners, people and planet. For more information, please visit www.colt.net
17th-20th Oct, 2022 Europe's largest telecoms networking event will be back in London from October 17 – 20 in a blended format. You can join no matter where you are, whether it's on-site or online. The industry is waiting to reconnect.
Continue Reading

→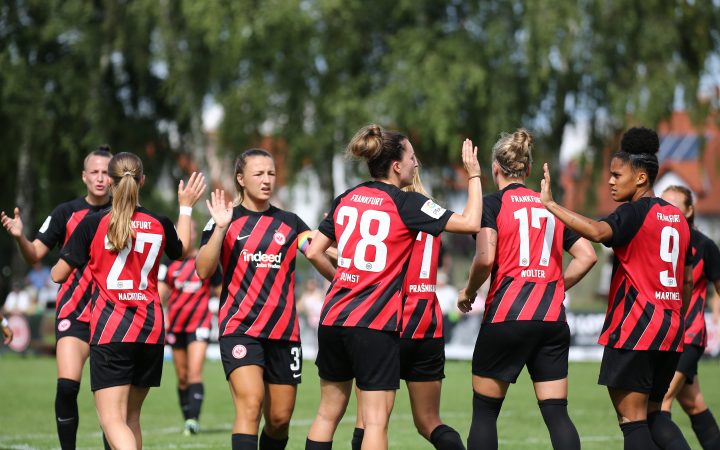 Female empowerment in IT and professional sports Frankfurt, 12 September 2023 Colt Technology Services (Colt), a global digital infrastructure company, today announced a new sponsorship deal to support the women's team of the traditional club Eintracht Frankfurt in the Google Pixel Women's Bundesliga from the upcoming season 2023/2024. Colt is committed to empowering women, especially...
Continue Reading

→
New Digital Infrastructure Report finds 25-34 year old IT leaders surveyed are driving AI take-up in enterprise applications from CX to fraud detection – and 83% of IT leaders surveyed expect their  IT/digital infrastructure to grow over the next 12 months London, UK 14th September 2023– Colt Technology Services, the digital infrastructure company, today...
Continue Reading

→