Colt, a leading international carrier-neutral data centre provider, held an opening ceremony for its second data centre in Inzai, located just east of Tokyo, to commemorate the start of construction. The new data centre is scheduled to open in the fourth quarter of 2017.
Construction will take place on the grounds of Tokyo Data Centre 2 ("TDC2" hereafter). TDC2 began operations in 2011 to satisfy pressing demand from service providers driving the cloud market, and in response to the increasingly diverse applications associated with expanding cloud usage. Its highly reputable facilities offer the highest levels of security and technical advancement in the industry.
The building will offer 15MW of critical IT load across 5,000 square meters of server room space and feature excellent energy efficiency, using state-of-the-art technologies to cater to increasing high-density customer requirements.
The global colocation market is predicted to grow by 10-15% over the next 4 years, with global data centre traffic also growing nearly threefold to 10.4 zettabytes in 2019.
The Asian colocation market is particularly strong with analysts predicting growth in excess of 15%, and as such, our new data centre in Japan is already fielding high demand in advance of its opening in 2017
said Quy Nguyen, Vice President and Head of Data Centre Services Asia. He continued,
The new construction at TDC2 represents a crucial part of Colt's Asia strategy. With investment in the construction of new data centres in the Kanto region tapering off, Colt Data Centre Services is actively investing to meet the growing demand from various service providers. The TDC2 site is geared for future expansion as a multi-data centre complex and we will continue adding facilities in phases as we incorporate the latest technologies and equipment.
This development follows the recently announced additions to Colt's data centres in London, Berlin and Hamburg. These expansions are a result of unprecedented demand from both the cloud market, as well as the enterprise colocation market.
Colt has been providing data centre services for more than 15 years at 29 locations in fifteen countries around the world. Based on award-winning operational excellence refined through many years of data centre operation, Colt offers high-quality, and highly reliable services.
17th-20th Oct, 2022 Europe's largest telecoms networking event will be back in London from October 17 – 20 in a blended format. You can join no matter where you are, whether it's on-site or online. The industry is waiting to reconnect.
Continue Reading

→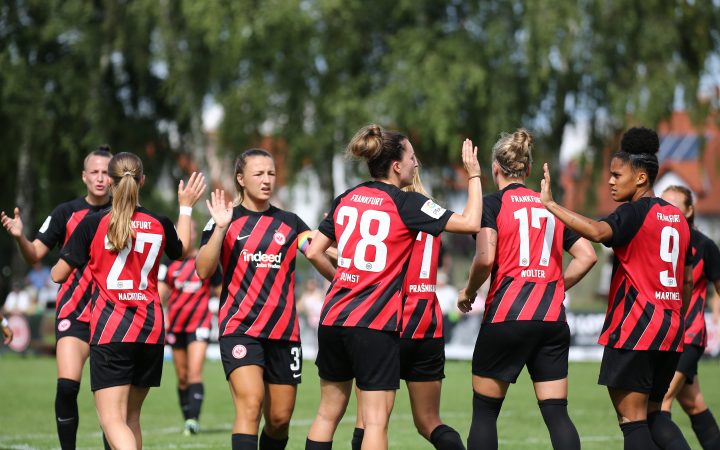 Female empowerment in IT and professional sports Frankfurt, 12 September 2023 Colt Technology Services (Colt), a global digital infrastructure company, today announced a new sponsorship deal to support the women's team of the traditional club Eintracht Frankfurt in the Google Pixel Women's Bundesliga from the upcoming season 2023/2024. Colt is committed to empowering women, especially...
Continue Reading

→
New Digital Infrastructure Report finds 25-34 year old IT leaders surveyed are driving AI take-up in enterprise applications from CX to fraud detection – and 83% of IT leaders surveyed expect their  IT/digital infrastructure to grow over the next 12 months London, UK 14th September 2023– Colt Technology Services, the digital infrastructure company, today...
Continue Reading

→