By Maajid Khan, Regional Sales Director, Capital Markets, Colt Technology Services
Banking and financial services organisations are throwing off the costly confines of legacy systems and are accelerating cloud migration. Progress is steady rather than rapid – research from Publicis Sapient and Google found the industry is taking its time, with just over one in four (27%) banks migrating 30% of their applications – but organisations are reaping the benefits. Moving to a platform-as-a-service model can generate a return on investment of a phenomenal 466% for enterprises, according to Microsoft research. It can improve security and resilience, drive compliance, provide the flexibility to support a hybrid workforce and supports ESG targets, as well as delivering an automated, digitalised customer experience.
This shift to cloud is leading network teams to redesign their digital infrastructure. Traditional WAN architecture wasn't designed to support cloud: it lacks the flexibility and agility needed for a highly distributed set of applications and services.  In contrast, Software Defined WAN or SD WAN provides an intelligent way of building an enterprise network, with improved application performance, greater agility and is more cost-effective. It's fast-becoming one of the most popular and high-performing network technologies that banking and financial services organisations have access to.
Deploying SD WAN technology is a sound basis for many types of innovation, and can cut the cost of connectivity. It can also solve the challenges of today's highly distributed enterprise with its complex variety of nodes spread over a wide area and it offers control over the network edge, no matter how fluid. No transition is seamless, though, and the banking and financial services industry has a unique set of challenges which can derail even the most meticulously-planned rollout.
Here are the most common roadblocks  in the road to SD WAN and how to overcome them:
1 A reluctance to let go of the past
Secure, robust connectivity is the bedrock of a high performing business. Organisations need digital infrastructure that is in tune with modern applications, and consistent with the way a modern workforce of digital natives consumes those applications. But too many are still tethered to legacy connectivity. Their WAN estate might comprise many successive deployments of different technologies over the years.
The right type of SD WAN will solve this challenge and also work in harmony with today's cloud-based applications; it can deliver optimal levels of performance, reliability and security, as well as support modern applications across multiple cloud platforms; and it can futureproof banking and financial services organisations, helping them manage the modern workforce and enable flexible working.
2 Complex integration headaches
Not every SD WAN option on the market will work right out of the box. Organisations should consider their options carefully, either acquiring and integrating their own SD WAN solutions, or working with a managed services provider for delivery. By working with an experienced partner you also benefit from the constant innovations that are improving SD WAN functionality year by year. An SD WAN solution that was designed a few years ago will not allow you, for example, to take advantage of the artificial intelligence (AI) and machine learning (ML) features that are now integral to the best SD WAN options. With those embedded, SD WAN delivers improved management, enabling CIOs to get full value out of their network investments. AI-enabled SD WAN will enable them to optimise traffic routing, application performance and security all from the same platform. Newer SD WAN permits insights into the network and over application performance. Smarter analytics means SD WAN can issue intelligent alerts and recommendations for optimal network operation. Better automation can offset the impact of unforeseen events on network security.
3 Growing concerns around uncertainty and security
Geopolitical upheavals and tough economic headwinds continue to create market uncertainty and unpredictability. Internal and external cyber security threats are growing in number and in severity, and research from cyber security group Bridewell has found that banks are increasingly concerned about threat levels within their organisations. 38% of cyber security professionals in the UK's finance sector think the current economic squeeze facing employees will lead to a higher number of phishing or social engineering cases, with examples of employee sabotage increasing by 63% in the last 12 months.
SD WAN has a central part to play in helping network managers navigate this uncertain and troubled climate. Technologies such as Secure Access Edge (SASE) makes it possible to integrate cloud and SD WAN together to create a zero trust strategy – a security approach based on micro-segmentation enabling visibility and control of everything moving across the network.
4 The complex web of compliance
The robust and complex regulatory environment has been accused of slowing technological progress and innovation across the industry. Many financial services regulators require that financial data for B&FS customers stay in their home country, while certain compliance regulations require that data not be intermixed with other data on shared platforms or infrastructure. Having control and confidence over the data is of critical importance. SD WAN can centralise the network processing and management. This makes it easier for firms to implement and maintain network policies across all locations ensuring compliance with government regulations.
Investing for the future is never easy. Weighing up return versus investment, backing the right technology and pre-empting work, social, technological or legislative changes, can be challenging for the banking and financial services industry even after exercising the most comprehensive due diligence. SD WAN has already proved to be resilient in the face of change and, as the technology improves further, its role as a business enabler is becoming ever clearer as we look ahead to the opportunities that will unfold in the future.
To find out more on SD WAN's benefits to financial services, download our white paper here.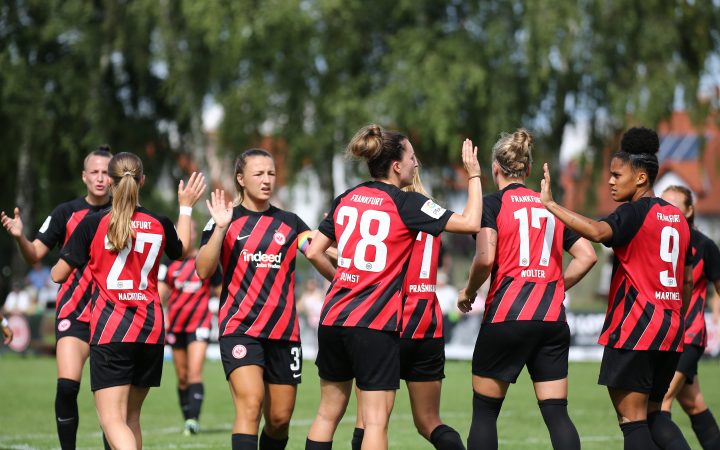 Female empowerment in IT and professional sports Frankfurt, 12 September 2023 Colt Technology Services (Colt), a global digital infrastructure company, today announced a new sponsorship deal to support the women's team of the traditional club Eintracht Frankfurt in the Google Pixel Women's Bundesliga from the upcoming season 2023/2024. Colt is committed to empowering women, especially...
Continue Reading

→
New Digital Infrastructure Report finds 25-34 year old IT leaders surveyed are driving AI take-up in enterprise applications from CX to fraud detection – and 83% of IT leaders surveyed expect their  IT/digital infrastructure to grow over the next 12 months London, UK 14th September 2023– Colt Technology Services, the digital infrastructure company, today...
Continue Reading

→
Colt is now a certified provider of voice with Zoom and one of 14 providers listed worldwide on Zoom App Marketplace under 'Carrier Provider Exchange'. These new capabilities allow businesses to choose Colt as their preferred voice provider for a fast and cost-effective way to integrate high-quality voice services into Zoom. Customers can request contact...
Continue Reading

→