As part of our 30th anniversary celebrations last year, Colt purchased 5,300 Ocean Bottles as gifts for our Colties. They've just shared with us that this has resulted in 60,250kg of ocean-bound plastic being collected, equating to stopping over 5.3m plastic bottles from entering our ocean.
Ocean Bottle is a reusable bottle company who are actively reducing plastic pollution. Every time an Ocean Bottle is purchased, 11.4kg of plastic is collected globally, in coastal areas where plastic pollution is worst.
It is estimated that eight million new pieces of plastic are dumped into the ocean each day. Plastic pollution has devastating effects; it can alter habitats and natural processes and it kills more than one million marine animals every year. This number is likely to be much higher as it only includes deaths that have been witnessed.
At Colt, sustainability is always front of mind, but we know there's a long way to go. Making decisions like contributing to Ocean Bottle demonstrates how important it is for us to work with suppliers who are environmentally sustainable and ethical.
Our recently-published sustainability report for 2022 highlights many ongoing initiatives at Colt and shows the progress we have made in the last year against our ambitious ESG targets.
Some of our achievements include decreasing our total waste generated by 24% in comparison to 2021 and implementing a zero waste action plan for our headquarters, Colt House. This includes decisions such switching to recyclable paper, reusing equipment and eliminating single-use plastics in all kitchenettes.
Download the report to see a detailed account of Colt's activities in the ESG space and to hear from our CEO, Keri Gilder.
17th-20th Oct, 2022 Europe's largest telecoms networking event will be back in London from October 17 – 20 in a blended format. You can join no matter where you are, whether it's on-site or online. The industry is waiting to reconnect.
Continue Reading

→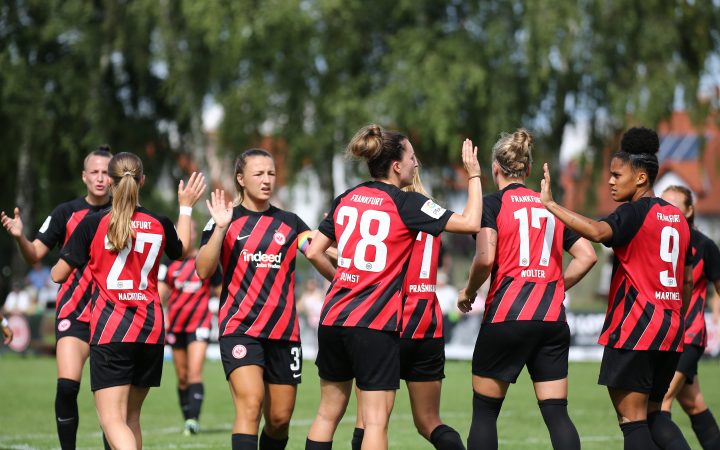 Female empowerment in IT and professional sports Frankfurt, 12 September 2023 Colt Technology Services (Colt), a global digital infrastructure company, today announced a new sponsorship deal to support the women's team of the traditional club Eintracht Frankfurt in the Google Pixel Women's Bundesliga from the upcoming season 2023/2024. Colt is committed to empowering women, especially...
Continue Reading

→
New Digital Infrastructure Report finds 25-34 year old IT leaders surveyed are driving AI take-up in enterprise applications from CX to fraud detection – and 83% of IT leaders surveyed expect their  IT/digital infrastructure to grow over the next 12 months London, UK 14th September 2023– Colt Technology Services, the digital infrastructure company, today...
Continue Reading

→