New Digital Infrastructure Report finds 25-34 year old IT leaders surveyed are driving AI take-up in enterprise applications from CX to fraud detection – and 83% of IT leaders surveyed expect their  IT/digital infrastructure to grow over the next 12 months
London, UK 14th September 2023– Colt Technology Services, the digital infrastructure company, today published research from its new Digital Infrastructure report, 'Building intelligence into your business'. The findings uncover a new wave of younger IT decision-makers driving AI adoption across enterprises. Overall, 91% of businesses intend on adopting AI in some form – up from 33% since December 2022. 83% of IT leaders surveyed expect their IT/ digital infrastructure spend to grow over the next 12 months, to support enterprise applications including AI and On Demand networking, with one in four saying their spend will grow between 21-30%.
The results also reveal that hopes are high for digital infrastructure to support wider business goals, from ESG commitments to employee retention, as powerful, sustainable enterprise networks form the foundations for business of the future.
Keri Gilder, CEO, Colt Technology Services said, "2023 will be remembered as the year generative AI went mainstream, dominating conversations in cafes, on the sidelines of sports pitches, in homes and in the workplace, so this year we've refocused our digital infrastructure report to track AI's monumental impact on businesses. Of all the insights highlighted in this exciting research, the major point for me is the emergence of intelligent digital infrastructure as the powerhouse of progressive business."
In the study of 755 IT leaders from France, Germany, Italy, Japan, the UK, Singapore and Spain, IT leaders aged 25-34 were more likely than those in the 35-44 and 45-54 age groups to have already rolled out AI for a diversity of day-to-day business applications including risk management (58%), sales (53%), HR (53%) fraud detection (51%), service/product delivery (51%) and R&D (45%). By comparison, IT leaders aged 45-54 were more likely to use AI for marketing (47%) and training purposes (43%). Those aged 35-44 were the most likely to have rolled out custom AI applications (44%) and to use AI for security (46%).
The research highlights marked differences between countries in their adoption and roll out of AI:
Japan and Singapore are at the forefront of AI adoption
Japan noted the highest application of AI in the survey for service/product delivery (55%) sales (54%) and HR purposes (53%)
Singapore rated the highest for use of AI in digital infrastructure (52%) and Operations (52%)
Germany and Italy rated the joint highest in the study for their rollout of AI in fraud detection (50%), and Germany also rated highest for its application of AI in customer experience (50%)
Across all age groups and all countries surveyed, AI usage was most popular when used as part of enterprises' digital infrastructure management– noted by 45% of respondents – fraud detection (45%) and HR (45%)
IT leaders in France (27%) and Germany (21%) are the most likely to name AI as the biggest driver for their IT/technology spend over the next 12-14 months.
Big investments and high hopes
 As organisations embrace new working practices and high-profile tech applications bridge the consumer/enterprise gap, a wider understanding of the strategic benefits of digital infrastructure is influencing IT spend. 92% of IT leaders in the survey have already invested or intend to invest in intelligent digital infrastructure* and on average, increase in IT/digital infrastructure spend is planned to rise by 17% over the next 12 months. Spain (23%) and Japan (21%) expect their investment to grow at the highest rate of all countries. IT leaders in Germany expected their spend to grow the least, at 12%.
Those from the UK (22%), Japan (24%), Italy (19%) and Singapore (21%) are most likely to say security is a key driver for their IT/technology spend in the next 12-14 months. In contrast, those from France (27%) and Germany (21%) are most likely to say AI, while those from Spain (29%) are most likely to say partner consolidation. Digital transformation remains a key driver for those in Germany (20%) and Italy (19%).
The findings also point to businesses looking to gain a competitive edge, keep employees happy and contribute towards their ESG goals with their digital infrastructure. Sustainable by design, digital infrastructure is built to minimise its impact on the environment. Respondents outlined the benefits they hoped intelligent infrastructure would deliver:
Business efficiency cited by 90%, rising to 94% for Singapore
Customer experience 86% rising to 90% for Singapore
Employee retention 89% rising to 98% for Japan and 91% for France
Hope it will meet their ESG goals 86% increasing to 93% in both Japan and Singapore and 92% in France
Improve security – 89% rising to 95% for Japan
Optimise their spend – 88% increasing to 93% for Japan
Reduce their downtime – 89% rising to  93% for Japan and 91% for Germany
Help them accelerate into (new) markets – 88% increasing to 93% in Japan and 93% in France
"We've reached a defining moment, as enterprises look to their network to solve strategic business challenges," said Keri. "Digital infrastructure is no longer a means to connect A to B, but it's the driving force behind the global economy."
Download the report here.
* Senior IT decision-makers cited a variety of capabilities when asked to define what intelligent digital infrastructure means to them. They were most likely to say:
Control from any device (21%)
Generative AI (e.g. ChatGPT style) (20%)
Predictive maintenance (20%)
Learning from usage patterns (20%)
Self-healing networks (20%)
On-demand bare metal (19%)
Flexible bandwidth consumption (19%)
Automatic reporting (19%)
On-demand, virtualised network functions (19%)
Methodology: 755 senior IT decision makers, aged 18 and over, completed an online survey by Censuswide, the research consultants, between 13.07.2023 and 24.07.2023. Survey respondents included cloud decision-makers and C-suite leaders, in companies with 5000 employees or more in France, Germany, Italy, Japan, the UK, Singapore and Spain. Censuswide abides by and employs members of the Market Research Society and follows the MRS code of conduct which is based on the ESOMAR principles.
About Colt Technology Services
Colt Technology Services (Colt) is a global digital infrastructure company which creates extraordinary connections to help businesses succeed. Powered by amazing people and like-minded partners, Colt is driven by its purpose: to put the power of the digital universe in the hands of its customers, wherever, whenever and however they choose.
Since 1992, Colt has set itself apart through its deep commitment to its customers, growing from its heritage in the City of London to more than 60 offices around the world. The powerful Colt IQ Network connects 222 cities and 32 countries with more than 1000 data centres, 51 Metropolitan Area Networks and over 31,000 buildings across Europe, Asia and North America's largest business hubs. Privately owned, Colt is one of the most financially sound companies in the sector.
Obsessed with delivering industry-leading customer experience, Colt is guided by its dedication to customer innovation, by its values and its responsibility to its customers, partners, people and planet.
17th-20th Oct, 2022 Europe's largest telecoms networking event will be back in London from October 17 – 20 in a blended format. You can join no matter where you are, whether it's on-site or online. The industry is waiting to reconnect.
Continue Reading

→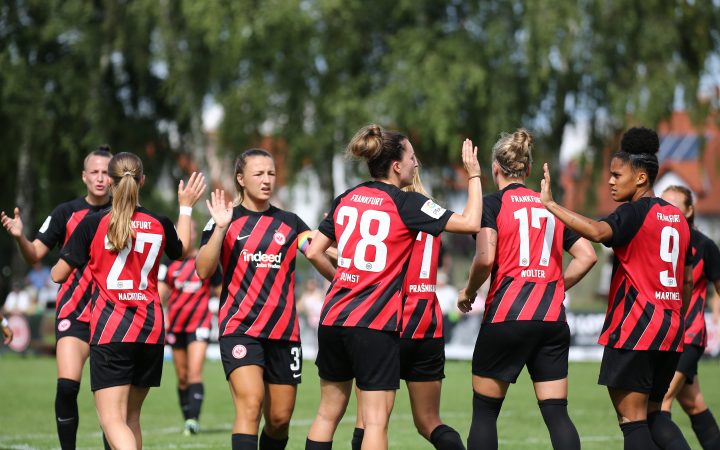 Female empowerment in IT and professional sports Frankfurt, 12 September 2023 Colt Technology Services (Colt), a global digital infrastructure company, today announced a new sponsorship deal to support the women's team of the traditional club Eintracht Frankfurt in the Google Pixel Women's Bundesliga from the upcoming season 2023/2024. Colt is committed to empowering women, especially...
Continue Reading

→
Colt is now a certified provider of voice with Zoom and one of 14 providers listed worldwide on Zoom App Marketplace under 'Carrier Provider Exchange'. These new capabilities allow businesses to choose Colt as their preferred voice provider for a fast and cost-effective way to integrate high-quality voice services into Zoom. Customers can request contact...
Continue Reading

→