Colt is helping AsiaNext with its fast-to-market and transformative approach connecting mainstream finance to digital assets
London, UK and Singapore, 17 August 2023– Colt Technology Services (Colt) the digital infrastructure company, today announced a new partnership with AsiaNext. The partnership will see AsiaNext benefit from a suite of Colt's secure, high performance digital infrastructure solutions – including Multicast Market Data in the Cloud and PrizmNet – to facilitate high frequency trading of a variety of digital securities and crypto derivatives trading. AsiaNext is the first institutional-grade digital exchange to design this unique solution leveraging Colt Multicast Market Data in the Cloud, to connect to its buyers and sellers – and vice versa – bridging the gap between mainstream finance and secure digital assets trading.
The announcement comes as Asia experiences rapid growth in the trading of digital assets alongside significant global investment in the region's crypto markets as it secures its position at the forefront of global cryptocurrency regulations.
AsiaNext, a trusted digital exchange for institutional investors in Asia and globally, will offer integrated listing, trading and post-trade services for digital assets. The exchange aims to create exciting new opportunities for institutional investors to trade digital assets in a secure environment and grow the overall crypto derivatives market in the region, which could help bring capital efficiencies to institutional investors.
Colt's flexible, low-latency digital infrastructure solutions designed specifically for capital markets provide the perfect fit for AsiaNext's strategic plans to innovate and grow the digital asset space: Colt PrizmNet guarantees deterministic low latencies for delivering data, software, content and financial services worldwide, while Colt Multicast Data in the Cloud enables organisations to securely host and distribute raw multicast data via a virtual PoP (Point-of-Presence) directly to external environments in its original format.
Russell Toop, Colt's Team Lead, Capital Markets Asia said, "It's an incredibly exciting time for Asia, as regulatory clarity helps it become a global hub for the crypto ecosystem, and we're very proud to be named one of the first digital infrastructure partners for AsiaNext. Colt has long been a leading connectivity provider for the capital markets ecosystem and thousands of clients around the world trust our network. We continue to monitor the market and make infrastructure investments, providing connectivity solutions to key liquidity hubs which deliver the best possible latencies and performance. Our partnership with AsiaNext demonstrates our firm commitment to capital markets in Asia and across the world, and we're excited to be part of its journey at the earliest stages as it sets out to bring digital assets to the mainstream."
Yuen Keng Yin, Chief Technology Officer, AsiaNext said, "We are delighted that through Colt's breakthrough capital markets solutions, our institutional investors will be able to quickly and easily access the benefits of a modern and trusted trading venue for digital assets. Their solutions support our investors in securing their position in this rapidly-growing market, so they can optimise their digital assets trading strategies and open up exciting new opportunities for their clients."
AsiaNext is a joint venture between SBI Digital Asset Holdings and SIX. It has received in-principle approval of its Capital Markets Services licence from the Monetary Authority of Singapore and is in the process of obtaining its Recognised Market Operator licence.
About Asia Next:
 AsiaNext is a trusted digital exchange for institutional investors in Asia and globally. It will offer integrated listing, trading, and post-trade services for digital assets in a regulated environment. This joint venture between SBI Digital Asset Holdings Co., Ltd. (SBI DAH) and SIX Group will provide an institutional-grade platform to enable the tokenisation and trading of existing securities and non-bankable assets.
About Colt Capital Markets:
Colt's financial market solutions are underpinned by the Colt IQ Network – a 100Gbps optimised intelligent network – distributed to more than 31,000 on net buildings, 1000 data centres and hundreds of data network connection points around the globe. With flexibility and agility to meet the market's requirements, Colt continues to enhance its connectivity offering to ensure its market leadership across the world. To find out more about Colt's Capital Market solutions, visit https://www.colt.net/solutions/capital-markets/.
About Colt Technology Services:
Colt Technology Services (Colt) is a global digital infrastructure company which creates extraordinary connections to help businesses succeed. Powered by amazing people and like-minded partners, Colt is driven by its purpose: to put the power of the digital universe in the hands of its customers, wherever, whenever and however they choose.
Since 1992, Colt has set itself apart through its deep commitment to its customers, growing from its heritage in the City of London to more than 60 offices around the world. The powerful Colt IQ Network connects 222 cities and 32 countries with more than 1000 data centres, 51 Metropolitan Area Networks and over 31,000 buildings across Europe, Asia and North America's largest business hubs. Privately owned, Colt is one of the most financially sound companies in the sector.
Obsessed with delivering industry-leading customer experience, Colt is guided by its dedication to customer innovation, by its values and its responsibility to its customers, partners, people and planet.
For more information, please visit www.colt.net
Press Contact: (For Asian Market)
Anne Pang/Matt Schultz, Think Alliance
colt@think-alliance.com
D: +852 3481 1161
Press contact for UK market:
Anne Amlot
+44 7899 950730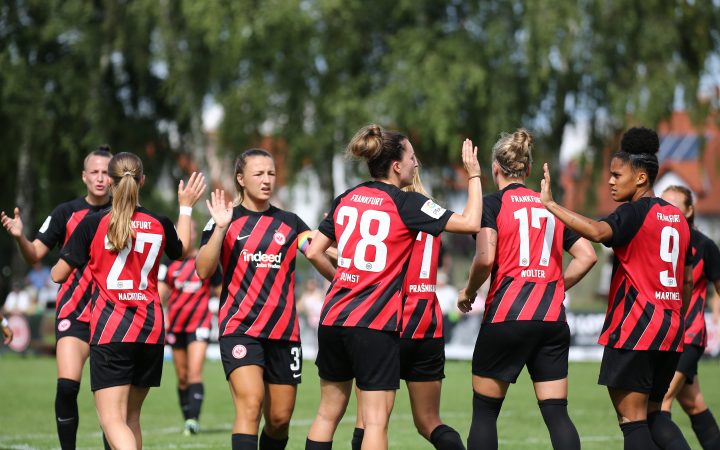 Female empowerment in IT and professional sports Frankfurt, 12 September 2023 Colt Technology Services (Colt), a global digital infrastructure company, today announced a new sponsorship deal to support the women's team of the traditional club Eintracht Frankfurt in the Google Pixel Women's Bundesliga from the upcoming season 2023/2024. Colt is committed to empowering women, especially...
Continue Reading

→
New Digital Infrastructure Report finds 25-34 year old IT leaders surveyed are driving AI take-up in enterprise applications from CX to fraud detection – and 83% of IT leaders surveyed expect their  IT/digital infrastructure to grow over the next 12 months London, UK 14th September 2023– Colt Technology Services, the digital infrastructure company, today...
Continue Reading

→
Colt is now a certified provider of voice with Zoom and one of 14 providers listed worldwide on Zoom App Marketplace under 'Carrier Provider Exchange'. These new capabilities allow businesses to choose Colt as their preferred voice provider for a fast and cost-effective way to integrate high-quality voice services into Zoom. Customers can request contact...
Continue Reading

→