Colt Technology Services continues to be recognised for its dominance in the global Ethernet market, taking silver for the third time in a row on the Vertical Systems Group's year-end 2016 Global Provider Carrier Ethernet Leaderboard.
Colt continues to challenge the current market leader, Orange Business, and remains ahead of providers such as BT Global Services, AT&T and Verizon.
According to Vertical Systems, 2016 marked the beginning of a technological transformation of global Ethernet services, as carriers worldwide moved to enhance offerings enabled by SDN, NFV and LSO. Market leaders like Colt are among those that best utilise these technologies to improve service agility, cost control and deployment speed.
"Global carriers are rolling out dynamic network services that provide enterprises with unprecedented levels of agility and reliability," said Rick Malone, principal at Vertical Systems Group. "Ethernet is playing a critical role in emerging SDN-based architectures that will support the increasing demand for hybrid WANs, and high-speed data centre and cloud connectivity."
The leaderboard is an industry benchmark for measuring Ethernet Service Provider market presence based on billable retail port installations. The qualifying metric, set by the data network service researcher, was to have a four per cent, or higher, share of billable retail ports at sites outside the service provider's home countries.
Colt has become a bigger global threat as it extends its presence outside of Europe and into Asia, in the wake of the acquisition of Japan's KVH in 2014, giving it immediate access to key Asian markets.
Joachim Sinzig , VP Portfolio Management at Colt, said: "To be recognised as a global leader three times in succession is testament to almost 25 years of heavy investment in our network, and our strategy of focusing on high bandwidth markets. We also have a strong heritage in SDN and NFV technologies, which are now being commercialised to give customers the flexibility and scalability of on demand services, increasing their agility and ability to respond to market conditions in real time."
As Vice-Chair of the security sub-group of UK5G, I chaired the 5G and Security - Security Sub-Working Group ...
Continue Reading

→
Change is inevitable and businesses are constantly seeking ways to be future ready. Today, digital technologies are key ...
Continue Reading

→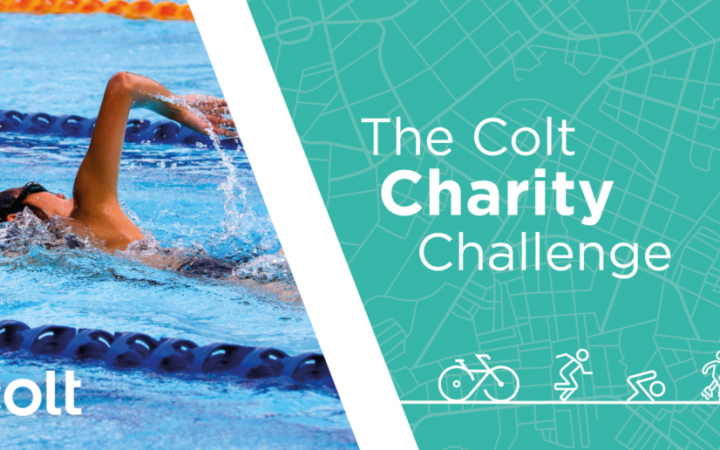 We're a week into the first Colt Charity Challenge and I'm extremely excited to say that we've already ...
Continue Reading

→