The Colt team will be attending Next Generation Optical Networking Europe in Nice next week (20th – 22nd June). This is EMEA'S premier optical networking and DC interconnect event with over 100 industry leading speakers. The event will cover topics across the optical networking spectrum from software-defined networking (SDN) and network function virtualization (NFV) to photonic integration.
If you plan to visit be sure to catch the two presentations from Colt's optical experts Nigel Tromans and Mirko Voltolini.
First, on Monday 19th at 11:00am Mirko Voltolini, Colt VP Network Engineering, will join Ciena at a pre-conference workshop on The Evolution to Autonomous Self-Driving Packet Optical Networks.
On Tuesday the 20th at 11:45 am Nigel Tromans, Product Manager Optical Services, will be speaking on Data Centre Interconnect and evolving optical networking with a focus on Europe. Expect to discover the trends driving the high bandwidth market and how to overcome the possible challenges in the industry.
Finally on Wednesday 21st at 10:00 am Mirko Voltolini will be taking part in the data centre interconnect market panel alongside speakers from Microsoft and Nokia.
Global businesses are more bandwidth hungry than ever driving demand for high bandwidth optical services, to meet rising demands we built the Colt IQ Network. The Colt IQ Network is a 100Gbps optimised network distributed to 700+ data centres and carrier hotels around the world providing best in class service and optimised for SDN, NFV and cloud services.
To find out more about Next Generation Optical Networking Europe visit https://tmt.knect365.com/next-generation-optical-networking/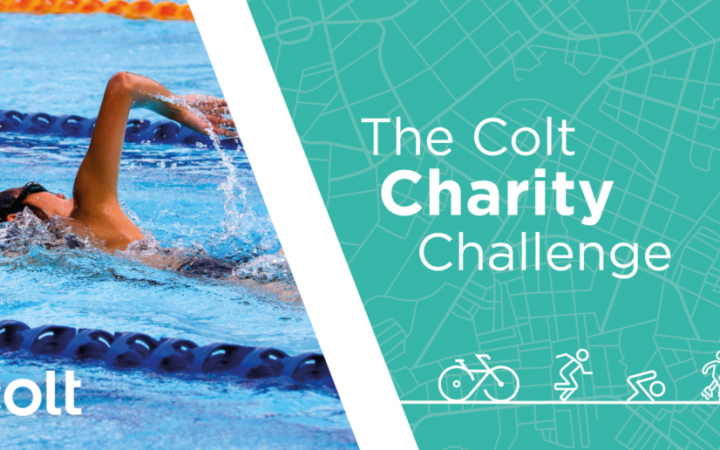 For eight consecutive years, we have organised and hosted the Colt Charity Bike Ride. An annual event, where ...
Continue Reading

→
Home ❯ Blogs ❯ Join Colt at Next Generation Optical Networking Click here to see the Colt & ...
Continue Reading

→
Connectivity is key to a successful cloud experience and that's why we're working closer than ever with leading ...
Continue Reading

→