Service Level Agreements are by no means a new concept. Rather the importance of them has increased through the increased outsourcing of IT services and this is especially true in the SME sector where budgets remain tight. At Colt we know that quality of service will be key no matter what the size of the customer and to this end we've taken big steps to improve and enhance our SLAs.
With many SMEs now reliant on cloud technologies for document storage or collaborative applications, connectivity is paramount. To that end, Colt has worked on improving the Service Level across all of its services, but most notably Ethernet. The reason for this is clear. We need businesses to feel that there is a guarantee supporting their connectivity, as data loss and downtime can seriously harm a company's performance.
Even if you're not using Colt to provide connectivity or other IT services, we recommend that all SMEs take the time to understand the SLAs provided to them carefully. There is no standardisation to the agreements used and it's important to make sure you're getting what you've been promised. Check for elements like packet-loss management, latency and redundancy. Is the service you're being provided with up to your specification? Is it scalable and secure? Asking questions such as these at the outset can easily prevent disappointment from a service provider later on.
At Colt we pride ourselves on having the most stringent SLAs available. We understand the importance of peace of mind and with an increasing reliance on connectivity to drive SMEs forward, that security is priceless. Alongside the Agreement itself, we also monitor our network 24 hours a day, seven days a week, so there should be no unwelcome surprises. That said, in the event something does happen, we're able to work with you to put that right, supported by your SLA. We want this to be true for businesses of all sizes and for all SMEs to reap the benefits of having a solid infrastructure behind them.
17th-20th Oct, 2022 Europe's largest telecoms networking event will be back in London from October 17 – 20 in a blended format. You can join no matter where you are, whether it's on-site or online. The industry is waiting to reconnect.
Continue Reading

→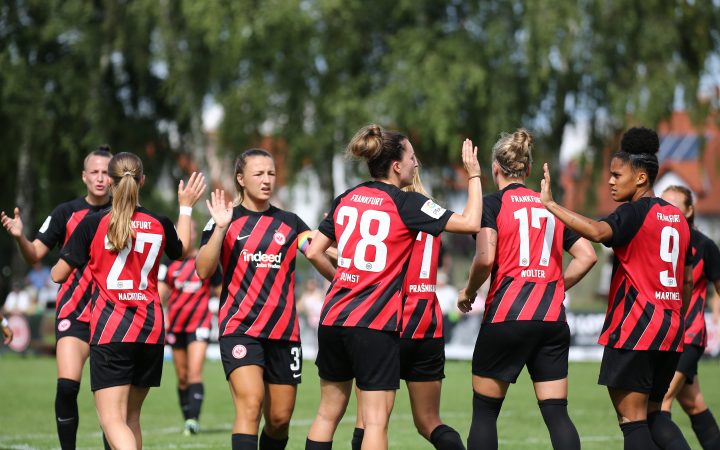 Female empowerment in IT and professional sports Frankfurt, 12 September 2023 Colt Technology Services (Colt), a global digital infrastructure company, today announced a new sponsorship deal to support the women's team of the traditional club Eintracht Frankfurt in the Google Pixel Women's Bundesliga from the upcoming season 2023/2024. Colt is committed to empowering women, especially...
Continue Reading

→
New Digital Infrastructure Report finds 25-34 year old IT leaders surveyed are driving AI take-up in enterprise applications from CX to fraud detection – and 83% of IT leaders surveyed expect their  IT/digital infrastructure to grow over the next 12 months London, UK 14th September 2023– Colt Technology Services, the digital infrastructure company, today...
Continue Reading

→