On Demand registration for new Colt customers:
If you are a new Colt customer and are interested in buying On Demand services, please click here.
On Demand registration for existing Colt customers:
Please reach out to the Colt Sales team, who will guide you through the registration process.
The following currencies are supported : EUR (Euro), GBP (British Pound), JPY (Japanese Yen), SEK (Swedish Krona), CHF (Swiss Franc), HKD (Hong Kong Dollar), SGD (Singapore Dollar), USD (US Dollar), DKK (Danish Krone)
Customers can allocate one or more user logins against their On Demand account. Colt Online user IDs are used for On Demand logins. Each user is assigned a role. There are four user roles, which are summarised in the below table.
| | |
| --- | --- |
| Full ("admin") | Ability to create, delete, update all portal functions. Ability to change customer spend limit |
| Primary | Same permission as Full role, but not able to change the spend limit |
| Flex | User is able to modify the parameters of existing service such as bandwidth and VLAN configuration, but is not able to create or delete any services. |
| Read only | Read-only access to the portal to view ports, connections, locations etc. No permission to change any parameters or make any configuration changes. |
Customers can set an optional monthly spend limit, which applies to ALL logins. Once the spend limit is reached, customers will not be able to make any further transactions until the beginning of the next month.
This however, will not impact any existing On Demand ports or circuit connections.
On Demand accounts are assigned a contract country (which is directly linked to the customer's , OCN) which serves as the home location for legal and administrative purposes.
All On Demand accounts now have access to all locations globally – for example, a customer located in Japan can request On Demand services across all geographic regions (Asia, Europe, North America).
The On Demand portal supports multiple languages – English, German, Spanish, French, Italian and Japanese. The portal language can be changed at any time, by selecting the globe icon in the top right hand corner of the screen.

The On Demand demo environment allows customers to become familiar with the Colt On Demand platform.
The demo portal provides a safe environment which imitates the features and functionality of the On Demand production portal. However, the demo portal it is not linked to a billing account so customers are not charged for any of the services requested.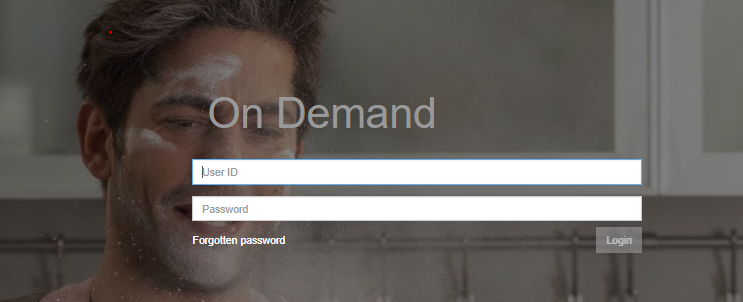 Demo accounts are provided via the Colt Sales team.
Please note that the demo pricing does not always reflect the real prices for ports and circuit connections.